Boys haircuts are an endless field for creativity. They can be a bit over the edge and that is absolutely fine. When else in your life will you try something truly mind-blowing and even crazy… while your little one don't ask for brutal mens hairstyles? Nowadays, most kids do not want to have an outdated hairstyle and this is just another trend like iPhone.
Moms of little boys are very lucky as their kids are full of spunk, and to give them a hairstyle that matches their fun personalities is very interesting process. From short spiky strands to long curly locks and everything in between, moms can choose the style that's right for their boy's attitude.
How to save money on boys haircut styles
Let's do the math. 5 haircuts x $10 = $50 a month, that's $600 a year! But what if you are lucky one and have a big family? It will cost you much more, so you have to be thrifty. Cutting hair at home is a way out.
Moreover, it is also a time savings. Cut the hair will take you around 10 minutes and the clean up just a few. Also there is no time spent driving somewhere and waiting.
What you need to do is to invest in a good clipper set, it will cost you about $75-100 and it comes with a small trimmer. You can use it for about 7 years. Don't buy cheap set as it will not last long. Quality hairdresser's set will pay for itself in only two months!
Normally, lessons on how to cut a hair by yourself would cost you money, but these guys bringing knowledge to you free! So read it while it's online.
As you know today, teenage guys commonly love having cool hairstyles, moreover, they want to attract teenage girls with it. So if, as the best parent, you want to know about latest hairstyles for boys to make your one stands out at school or college please check out our gallery.
The following boys hairstyles will help you to fit your boy in and still find the haircut style that expresses your own mood!
Here is a few hairstyles for boys you can try today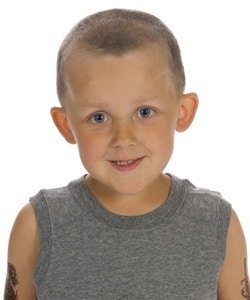 Buzz cut
If you have an active boy who likes to play games, a buzz cut is a great choice, but if your son has a difficult to manage cowlick, crew cut can do a world on wonders.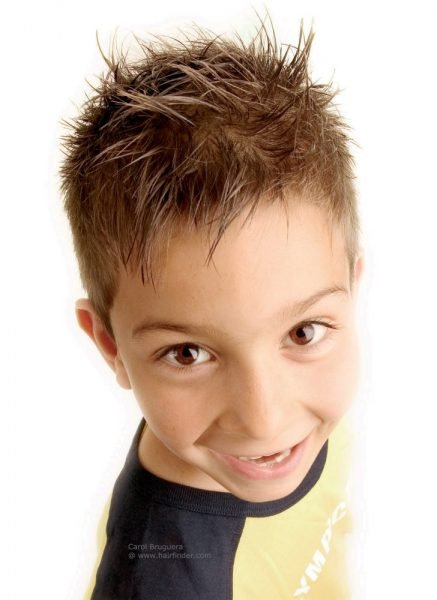 Spiked haircut
Spiked hairstyle has been popularised by young celebrities, and this is basically a layered cut that's short on the sides and the back with a longer layer on top, it's a very versatile hairstyle.
Mohawk
Mohawk hairstyle is all over the place and schools. This is relatively easy boys hairstyle to maintain. If you don't feel like using gel to make the spikes on top, you can just allow the long top layer to lie flat.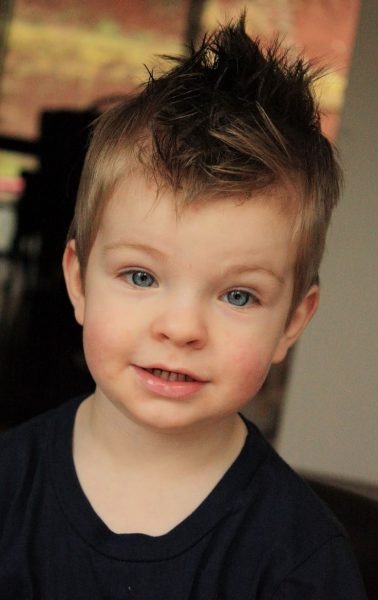 Faux Hawk
If you want your boy looks like David Beckham you should go with faux hawk hairstyle… boys are definitely pulling off this look.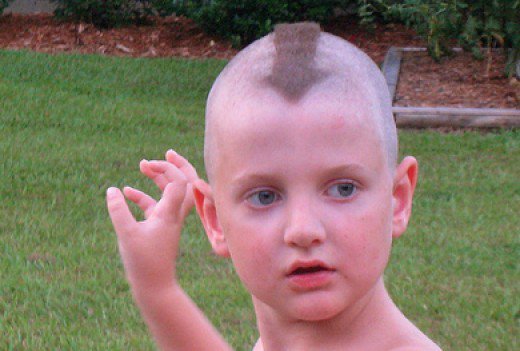 Ray hawk
Another cute style is Ray hawk which has been inspired by the Tampa Bay Rays baseball team. This is a variataion of Mohawk, but the top layer is also cut fairly short but not as long as the sides or back.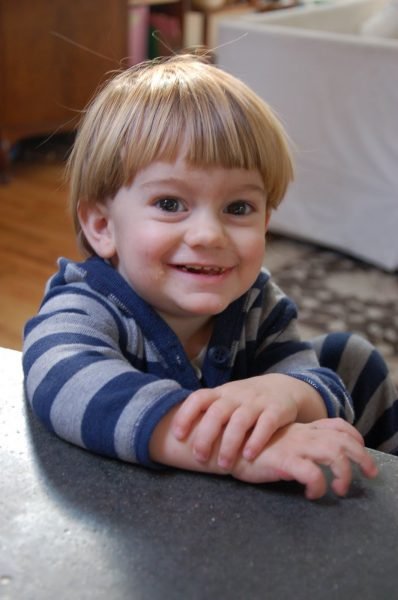 Bowl cut
A bowl cut is great if your son has super straight hair but don't try it on a kid with very thin and fine hair, it just won't lay down correctly.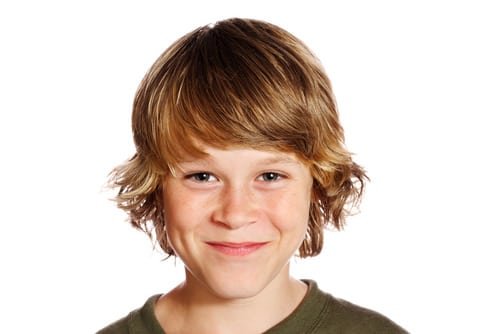 Shaggy
Let's face it, the popularity of the shaggy haircut comes from Justin Bieber. Shaggy hairstyle works with many different types and textures of hair. Its advantage is in it looks different depending upon how much natural curl or wave a boy has.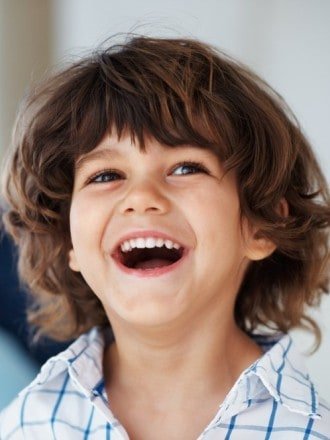 Long hair
You can go for hippie long hairstyle and let your boys hair grow, but remember that boys are active and running around so this is not the best way to go. A ponytail can be your rescue key, just don't forget to trim the ends often so it stays healthy and tidy-looking.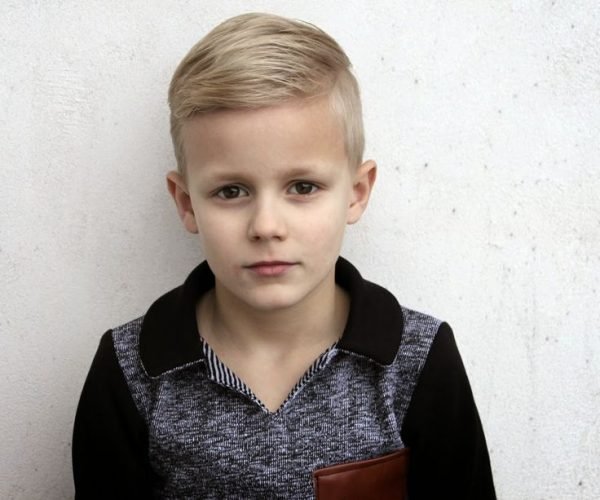 Mad men style
This sleek and sophisticated look is perfect for special occasions. Your stylish boy is ready for Oscar's red carpet.
Read this interesting post how Barber went extra mile to conquer autistic boy's fear of haircuts.