Johnny Depp, known mostly by his second name, Captain Jack Sparrow from The Pirates of the Caribbean, is one of the most talented actors. The actor has introduced many new haircuts and has become an international fashion icon for men of all ages.
His effortlessly stylish and versatile hairstyles have set trends to be followed. Let's have a look at some of the famous Johnny Depp hairstyles.
Renowned Johnny Depp Hairstyles
Here we have 6 iconic hairstyles that Johnny Depp sported in different movies. Draw inspirations for you if you are too a fan like us!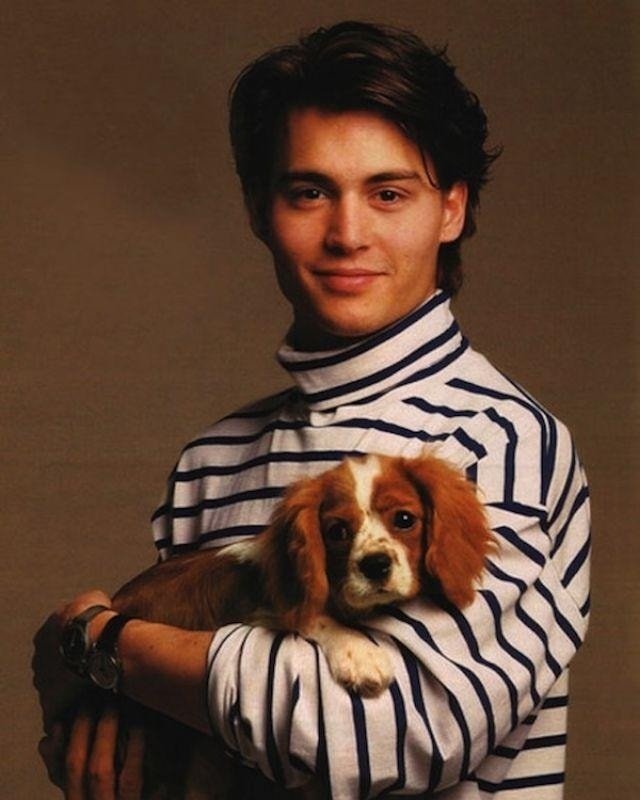 This haircut of Johnny Depp is a sophisticated version of the 80's heart-throb hairstyle. The long side part and loosely combed back fringe give a very iconic look.
The hair on the top is longer than the sides and back and add together to make a very classical hairstyle. Use a volumizing hair lotion to get the perfect hair look.
This might be a style of the 70s but is stylish than most of the modern hairstyles. This resembles the modern long hair and bohemian waves which have recently hit the fashion industry.
Johnny Depp's long hair look is ideal for those have naturally slightly wavy hair and is a very easy-to-get hairstyle.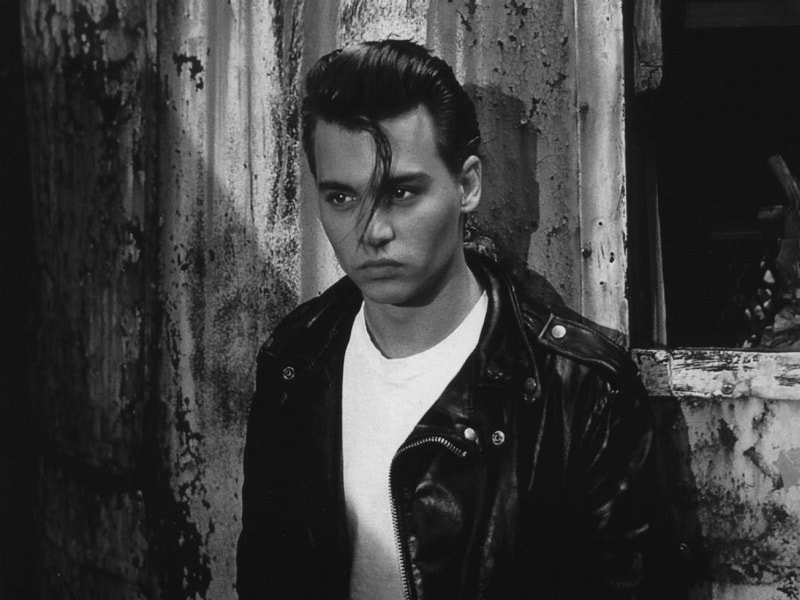 This hairstyle of Johnny Depp is a Rockabilly pomp worn in the 1950s. However, modern adjustments made it a thing of the present. Fade on the sides and a top messy quiff and a front fringe give a super-subtle look. Make the pomp with a good quality pomade to achieve the desired result.
4. Low Ponytail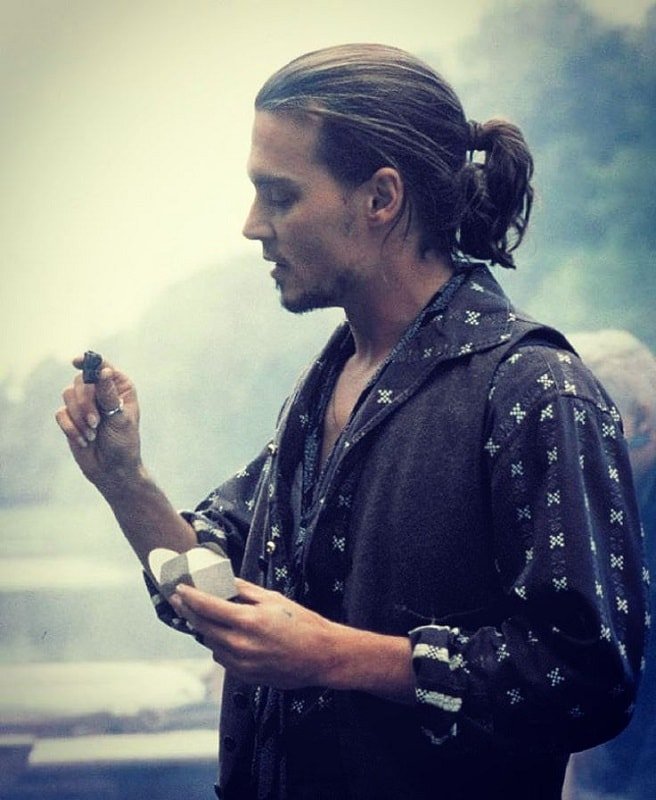 This chocolate hairstyle is the perfect Bohemian style one can pull off. A messy, loose and low ponytail gives a very nonchalant look. Men's ponytail is an evergreen style for those with longer hair.
Therefore, only a slight adjustment to the style can make it a fit for modern fashion. For a perfect look like Johnny, make sure you loosen some strands of hair after tying the ponytails. This will give an effortlessly stylish touch to the hairstyle.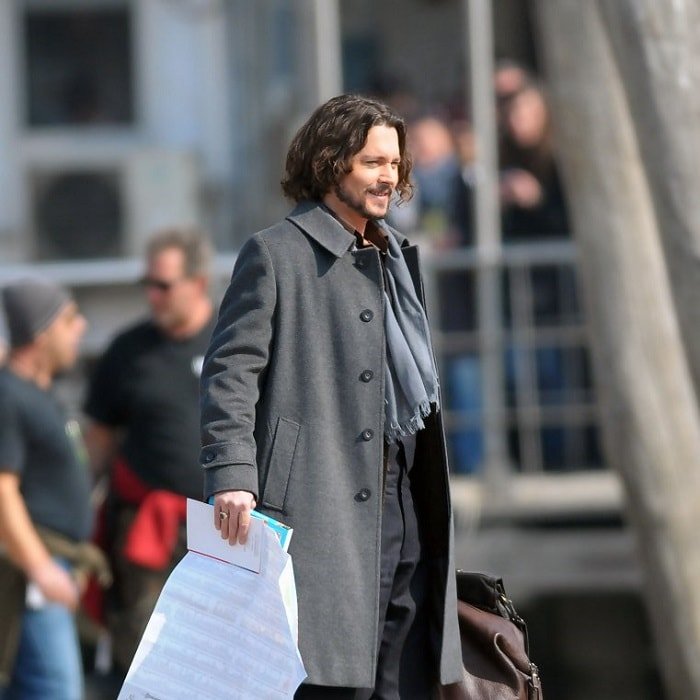 Johnny's long haircut is the perfect way to carry a male bob. Those with wavy hair have an added benefit and can make the style messier yet stylish.
However, for this look, you will have to wait long enough for your hair to achieve the desired length. The style gives a very rugged look and has its own sex appeal.
6. Messy Layer Hair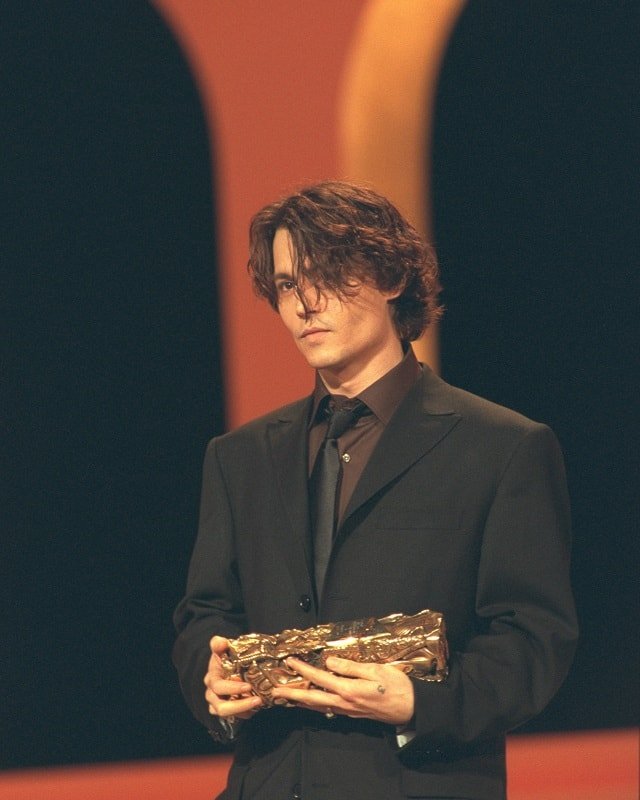 In his fiction film, transcendence, Johnny Depp wore a rather classically modern haircut. The look has medium textured hair cut into layers and given a messy look.
This contemporary hairstyle lets the hair fall into different directions. Some parts of the disheveled hair fall back while others float freely on the front. Use good quality hair wax to create a messy look that stays.
So, what are you waiting for? Let's get started with these sexy and iconic hairstyles pulled off by Johnny Depp in his famous movies. These hairdos make Johnny Depp's character unforgettable and him a fashion icon to be followed!