Blowout hairstyles are damn stylish and on-trend in 2019 among men's hair community. Here are 20 of our favorite blowout haircut ideas that are worth a try.
The Best Blowout Hairstyles for Men
1. Messy Textured Blowout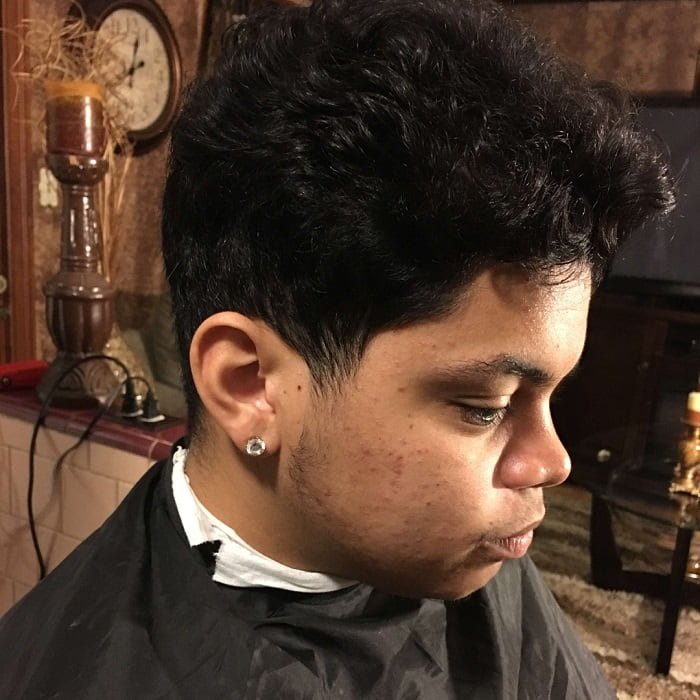 This confirms to the basic norms of a messy blowout, but the waves are styled in a way that this blowout haircut gives the illusion of a textured look. That, in many ways, creates a casual, careless, but stylish impact.
2. Blonder Blowout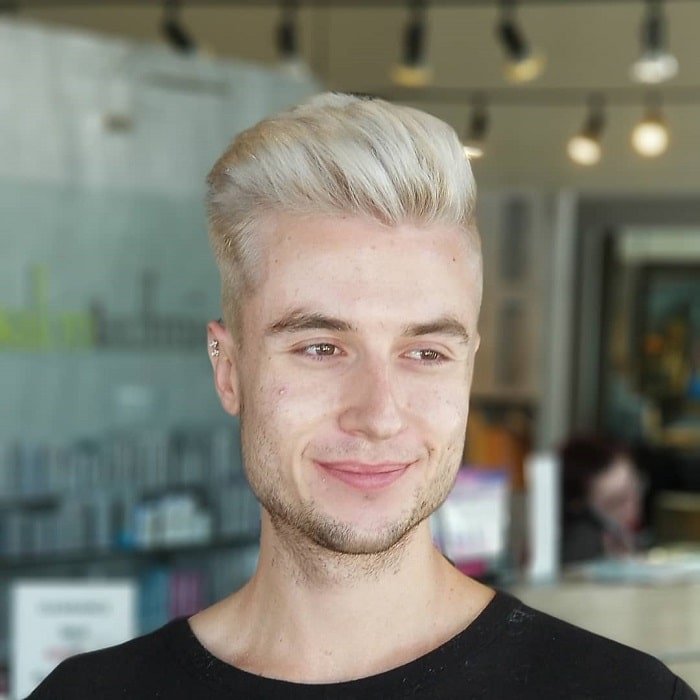 This is best suited for all men. This type of blowout haircut gives a relaxed, calm and confident look and helps you show off the way hair on top in a comprehensive way.
3. Modern Blowout with Undercut
This is a modern blowout both in terms of appeal and fall. It is not as hard as a rock as some of the conventional blowout. However, it manages to convey the relaxed, casual and cool message in just one look. That is what makes this blowout an outright winner. The undercut in this style gives it a modern appeal too.
4. Classic Blowout with Highlights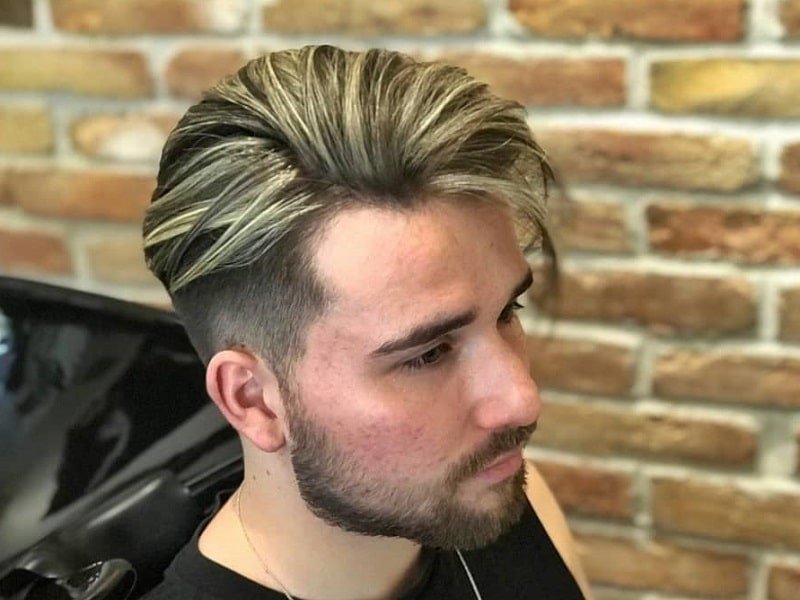 This classic blowout haircut is one of the most convenient options for men to try in 2019. This, of course, needs hardening hair gel for the right impact. The hair highlights, of course, add a modern touch to the hairstyle and enhances the impact along with the beard.
5. Naturally Wavy Blowout
This is a minimalist blowout haircut that celebrates the natural wavy character of the hair. It just needs basic blow drying and does not involve the use of chemicals like hair gel, hardeners and other products. The slight highlights add to the oomph factor.
6. Blowout Haircut for Frizzy Textured Hair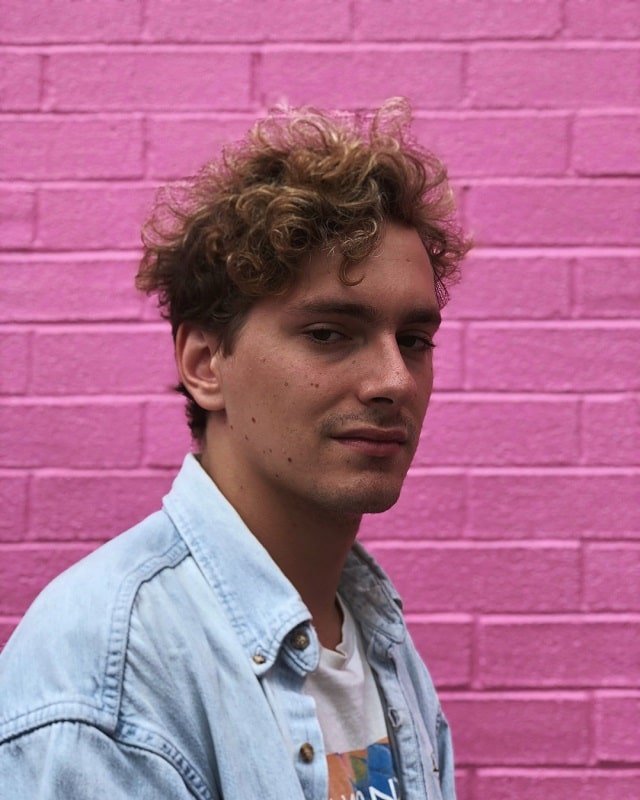 This is another minimalist blowout haircut for men. If you are just keen about letting your hair be and do not want to bother too much about styling it, this is the right choice for you.
7. Trendy Blowout Fade with Green Aquamarine top
If you are keen on an eccentric, attention-grabbing modern blowout, this one fits the bill completely. The green and aquamarine top contrasts brilliantly with the fade. The little green highlights at the bottom end of this tapered style further.
8. Blowout with forwarding Spikes
A rather modern and minimalist blowout haircut, it is all about the subtle appeal and understated style. The undercut and the hint of a fade add to the charm of the haircut. Moreover, this is the type that would need you to use some bit of gel and other hair products for best results.
9. Pushed Back Blowout with Shaved Lines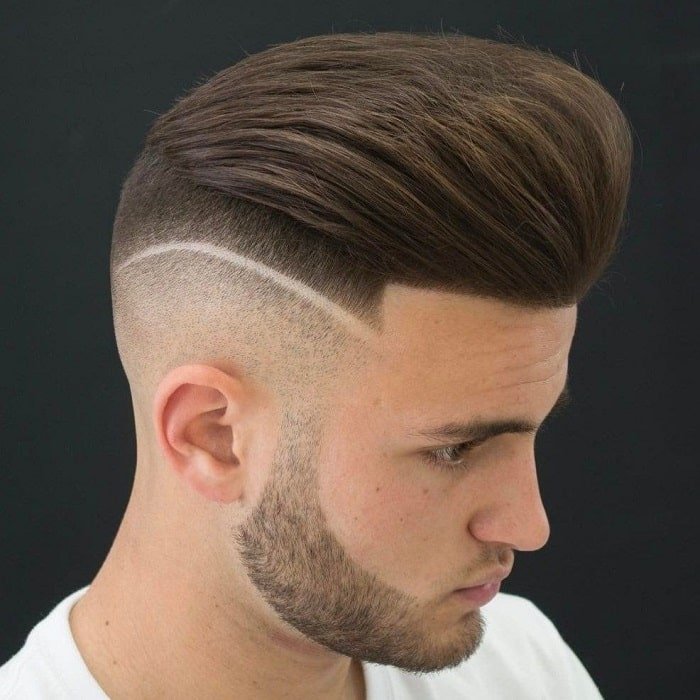 This blowout hair is ideal for those who have a certain bot of length on top. Blow-drying with light combing or pushing forth will help you achieve this look quite easily. The shaved lines add a rugged feel to the whole hairdo.
10. Trendy Blowout with Parting Lines and Silver Top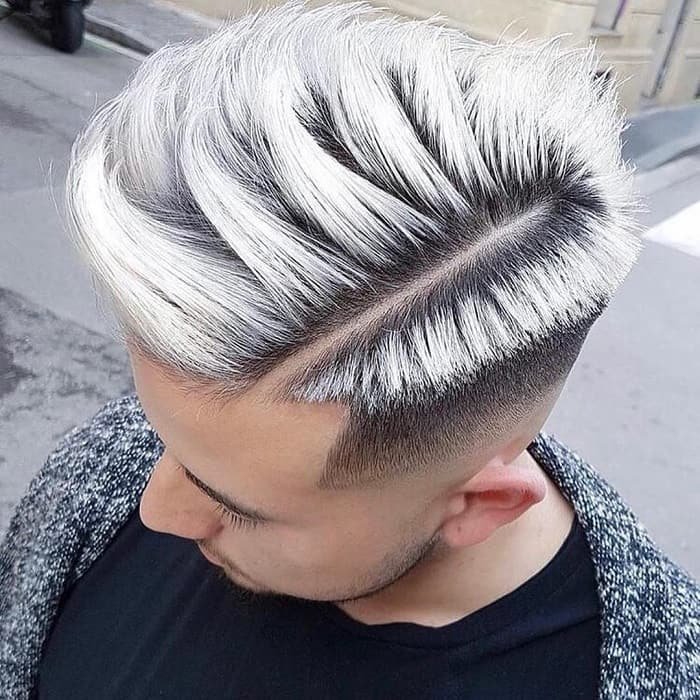 This blowout hair for men is not everyone's cup of tea. If you think that you have that eccentric strain, it is best only then. The silver top with the shaved lines makes for a rugged, edgy look on the whole.
11. Curly Blowout with Fade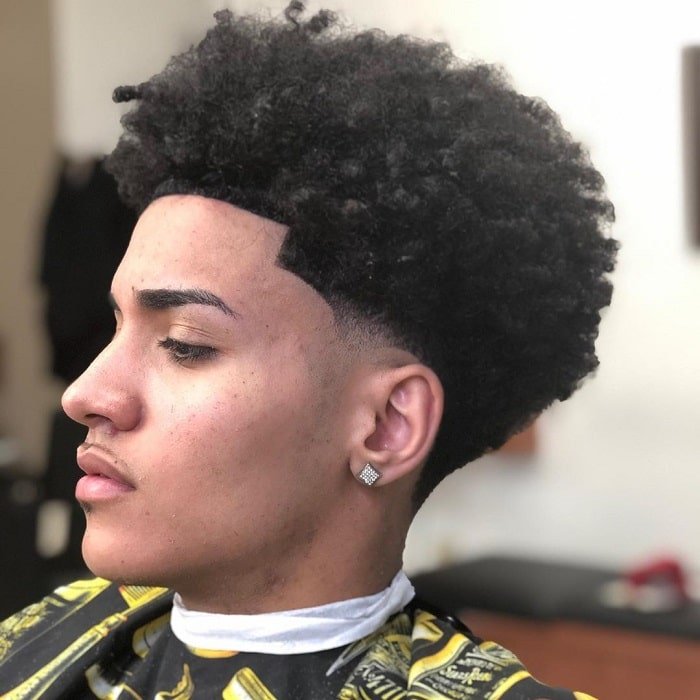 This blowout haircut is ideal for guys with curly hair. The fade and slight beard also add a sense of subtle machismo to the look. It is a fairly low maintenance hairstyle and can be easily carried by most blessed with naturally curly hair.
12. Short Blowout with Spikes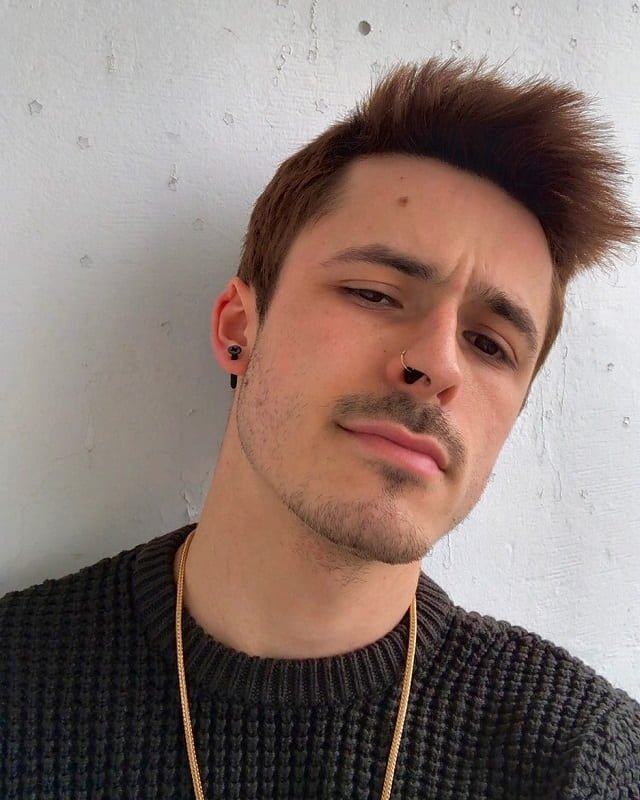 In this short blowout, the tapering at the end which makes it's a significantly manageable cut. Compared to a full-blown blowout, this sexy haircut is way more manageable and ideal for those with continuous exposure in the heat and dust. It needs minimum use of chemicals.
13. Comb Over Blowout with Hard Part and High Fade
This is a kind of blowout haircut that relies heavily on contrasts. The high fade and the comb-over top or the fade and the full beard all go on to enhance a subtle sense of assertive masculine energy. This is not a relaxed type of blowout but more of an intense manly haircut.
14. Blowout Haircut with A Quiff
The cool relaxed appeal of a blowout haircut is beautifully complemented by the quiff. The small beard further accentuates the overall look in a meaningful way. It is all about playing with a variety of elements.
15. Dapper Full Volume Blowout with Handlebar Moustache
This is a type of blowout haircut where you cannot talk about the beard and mustache separately. This full volume blowout with fade sticks to the convention with a modern touch.
16. Stylish Spiky Blowout for Straight Hair
This is a hairstyle well suited for men with straight hair. The skin fade blends into a blowout in a seamless way and even the beard line blending with fade gives it an inimitable and unique appeal.
17. Wedge Blowout
In this blowout haircut for men, the hair at the front is much longer than the overall hair at the back. This is what helps give this haircut the unique casual and relaxed appeal. The fade on the sides accentuates the beauty on top. You can use light hair care products to make the wedges appear smooth.
18. Slick back with Hard Parting and High Fade
Often considered ideal for the boy next door image, this blowout haircut is anything but stylish. It is all about creating a distinctively neat, well groomed look even when you are opting for the considerably casual blowout.
19. Messy Blowout with Highlighted Silver Fringes
This is the type of blowout hair for men that will lend more volume and weight. The highlighted ends of the side bangs further enhance the overall cool quotient that you are keen on. The beard complements the overall look.
20. Side Parted Silver Blowout with Undercut
Almost a blowout pompadour, this haircut for men heavily relies on the silver color for best impact. This blowout hair manages to retain the casual air of the blowout without compromising the business like gait.