Mini dreads or twisties are a great alternative to the heavier and longer dreadlocks. They are ideal for men with shorter hair. In addition to the awesome look, these smaller dreads are also practical as they allow you to avoid getting bothered by your hair. We bring you seven amazing styles that you can rock with ease.
How to Get Mini Dreads – Step By Step Process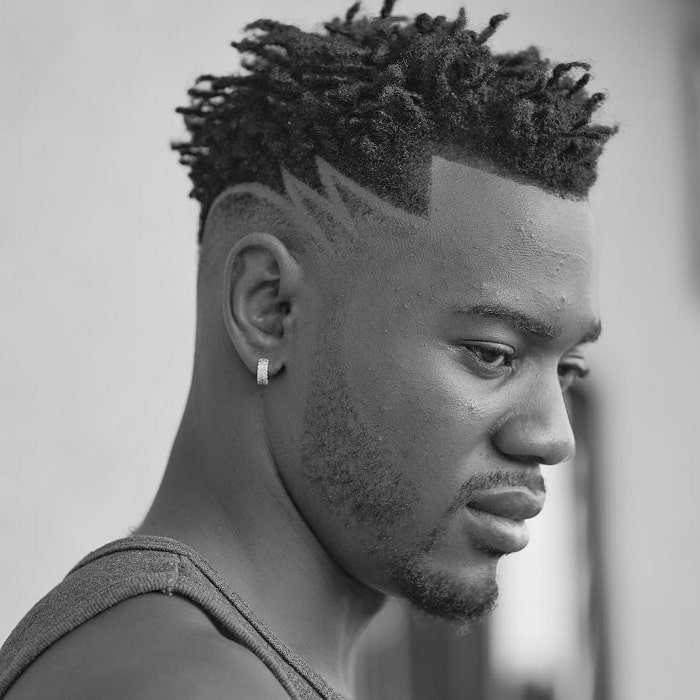 Reasons for rock smaller dreads are numerous, including their low maintenance. That being said, creating these dreads can be time-consuming, and you need a lot of patience in order to get the job done properly. Here's how to make it happen:
Grow hair to 3 to 5 inches in length
Use a comb to pick hair out into an Afro
Part hair in the middle
Separate hair into ¼-inch bundles
Start twisting each bundle until it's tight as possible
Secure the end of the twisty or short dread with the rubber band
Repeat the same process with each section of hair
Use a locking accelerator and spray it on your scalp and hair and let it soak for 15 to 20 minutes
Proceed to undo the rubber band from the first section and start back-combing hair
Once you've back-combed hair until it's knotty, twist it again and secure with a rubber band
Repeat the same process with other bundles or sections
Secure dreads with accelerator
Coat each dread with hair wax
Coolest Afro Hairstyles for Men
Best Mini Dreadlocks Styles
Now that you know how to make short dreads, you're probably wondering about styles you can try. Scroll down to see them all.
1. Dreads and Fade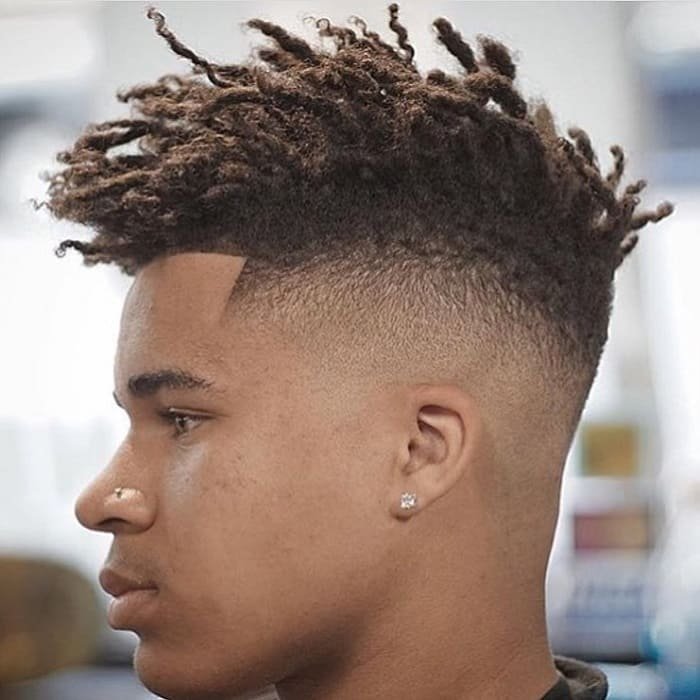 Dreads are well-known for their versatility. Men who have dreads have tons of styling options, but many of them don't realize it. Probably the most popular way to style your mini dreads is to opt for a combination involving them and low fade or tapering and shaved sides.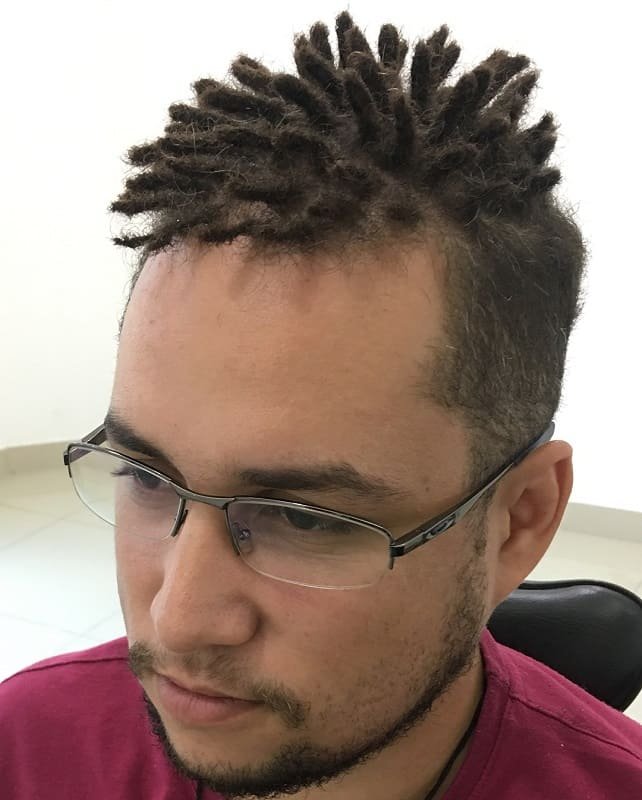 Although shorter, dreads can come in various sizes. Besides thin dreads, you may also want to rock thicker twisties. Thicker and shorter dreads are easy to style, and you can also rock them at work. You can leave the sides shorter or shave them; it all depends on your preferences.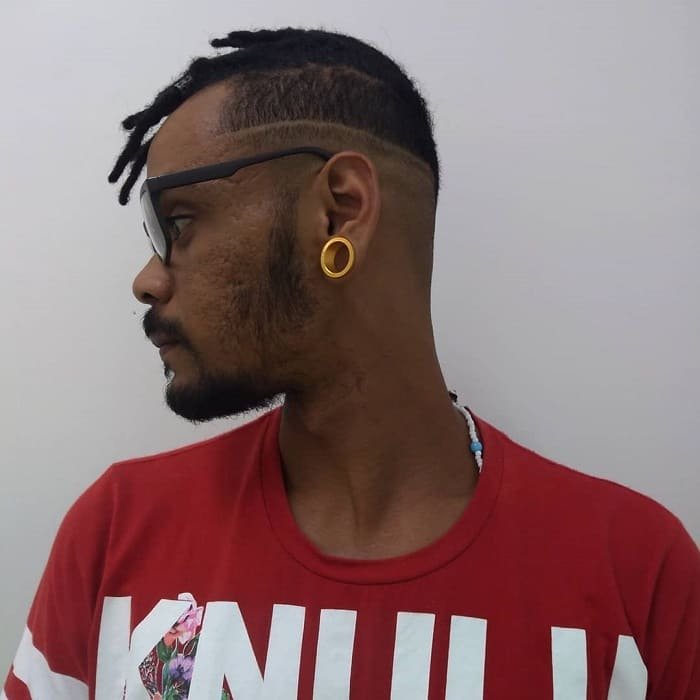 Creative guys will want to showcase their amazing imagination through their hairstyle, and we're, definitely, here for it.
Create subtle dreads that you'll push forward while sides remain tapered off in combination with low fade. The best thing about this short hairstyle is that it looks so simple, yet it's also incredibly artistic.
4. Spiky Look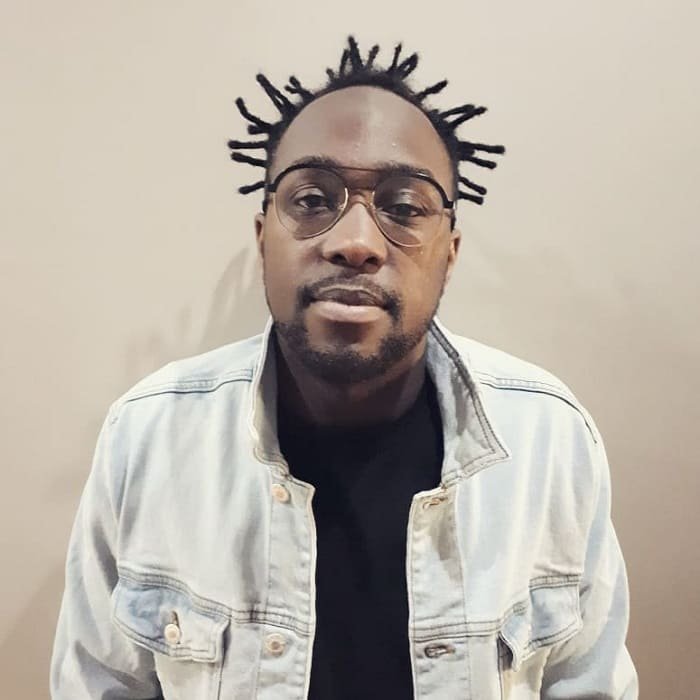 Spiky hair is just as trendy as dreads. So, why not combine those two styles in one awesome look? Style your mini dreads upright to create the spiky look, and you'll love the results. The spiky look is one of the easiest styles to achieve, and it's impossible not to look great.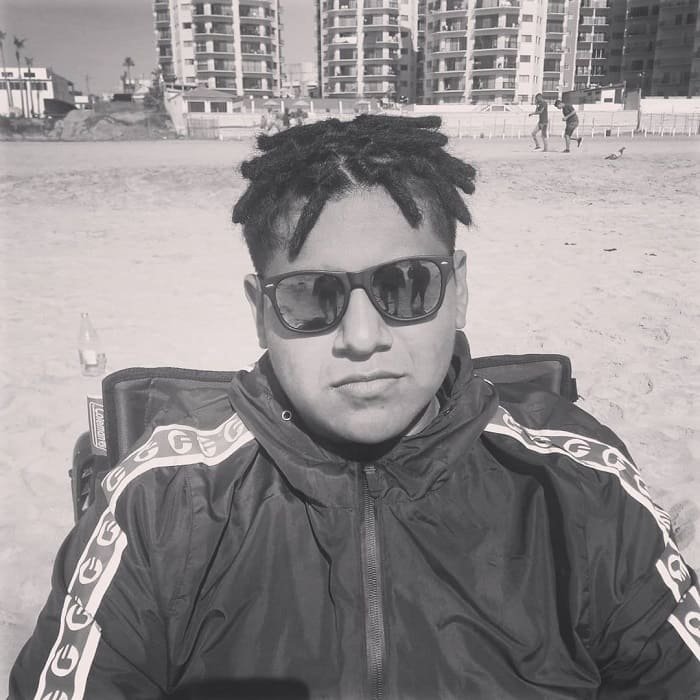 You're a kind of guy who is into simple and easy hairstyles? This particular option could be exactly what you're looking for.
Mini thicker dreads are arranged to give a casual vibe and a carefree attitude. Pair the look with awesome sunglasses, and you're going to hit the jackpot.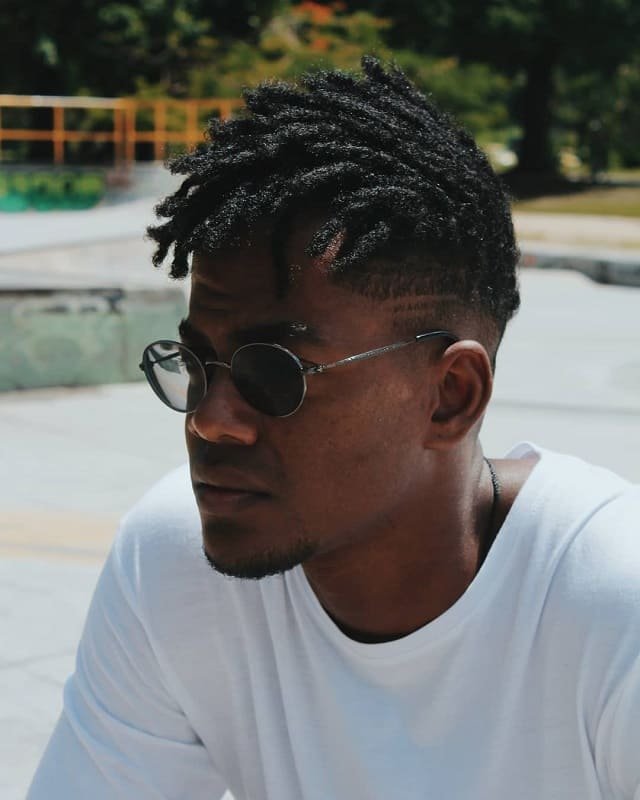 Let's be honest; every guy likes Mohawk style cuts and would love to rock it. Having twisties shouldn't stop you from rocking Mohawk style. Take a look at the photo above, and you'll see how edgy and exciting smaller dreads can be.
7. Medium-Length Dreads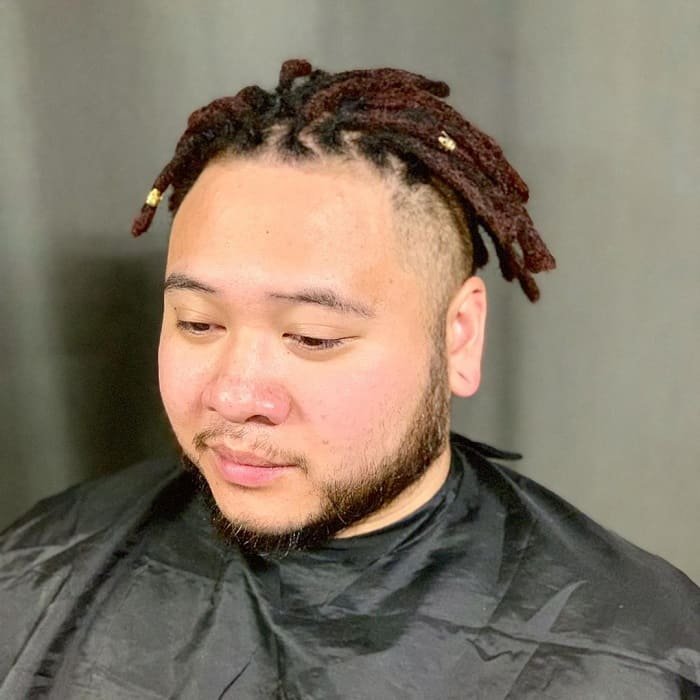 Twisties aren't just for super short hair, and they look fantastic with medium-length hair as well. You have tons of options here, including the random arrangement of bundles for a truly effortlessly casual look.
Amazing Haircuts for Black Guys
Tips for Growing Out Short Dreads
While small dreads or twisties are not as high-maintenance as regular dreads, they do require care and attention. These tips will help you have perfect mini dreads at all times:
Develop hair regimen that you'll follow religiously
Always twist each dread in the same direction
You can brush your locks, but instead of combing through your hair it's better to use bristle brush that will keep your hair clumped together
Get a quality hair cream that will nourish your hair
Cover your hair at night as you sleep
Do palm rolling after each wash. Palm rolling involves rolling the dread back. Work your way from the top to the bottom. This practice allows your dreads to retain their shape and structure
Compared to traditional dreadlocks, mini dreads require less maintenance, but it takes a lot of time to make them. The process is simple and straightforward, and you just need the patience to follow through. Choose your favorite style and update your look with this gorgeous take on classical dreads.