Men with short straight hair find it difficult when it comes to choosing a good hairstyle for them. Longer hair come with a range of styles and options while short hair styling needs a deeper thought process and decision-making.
However, if you are a minimalist for style and are looking for some easy yet buzzy hairstyles, follow these hot trends for an extra oomph.
Cool Short Straight Hairstyles for Guys
These are the 7 trendiest short haircuts for straight hair that modern men love.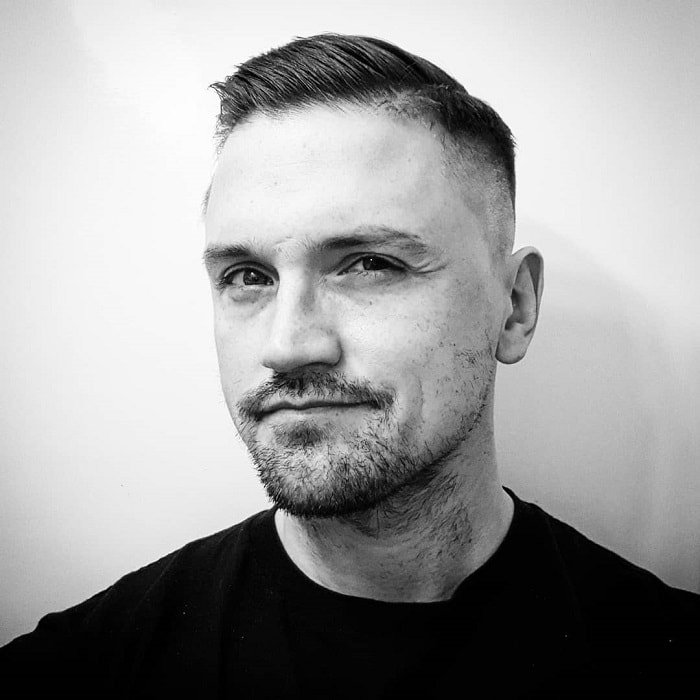 The military cut might sound a bit mainstream and old. However, a modern twist in this style has buzzed up the game for men with short hair.
With almost skin- fade shaved sides and combed high and tight top hair with a side part, this crew cut can hype up your hair game.
Military cut never goes out of style and is among the sexiest ones. Therefore, if you are looking for some evergreen short haircut for your straight hair, modern military cut ought to be the right choice!
Shaved sides have crept into almost all hairstyles for men. This adds extra creativity and buzz to the overall look. Sharp skin fade on the sides with thick spikey top hair makes this hairstyle one of its kind.
This hairstyle can be modified into a short mohawk. Thus, short straight hair let you play with styles as much as you can. You can carry this look everywhere; casual or formal!
This Zayn Malik inspired haircut look has created an air of excitement among the young fans. This cut looks really hot and goes well with almost any kind of look. It is a low-maintenance and high-yielding hairstyle.
Hence, if you have straight hair and are looking for ways to slay, carry this Caesar look for the ultimate style statement. You can dye your hair in contrast with your beard for an accentuated look.
4. Short Sides and Slick Back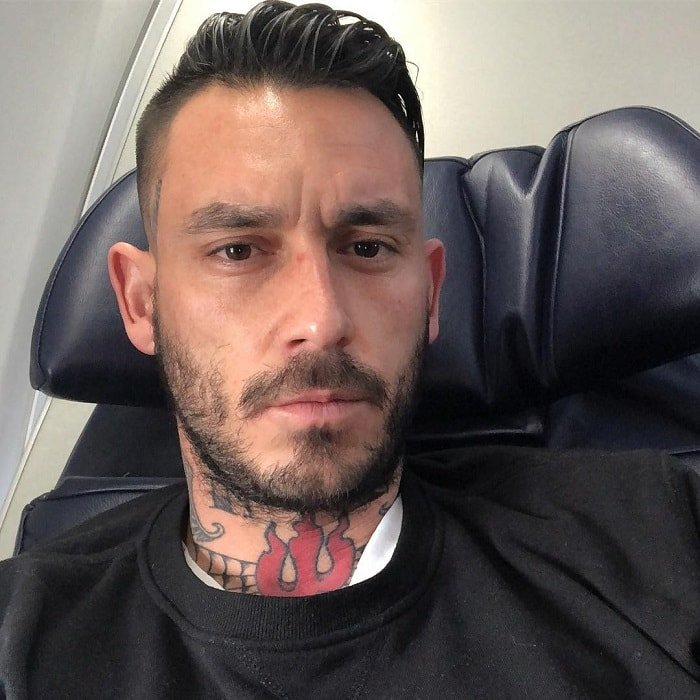 For more gentleman vibes, Mauricio Pinilla's slicked-back hair have smoothly swept into the fashion world like any other style. This straight hairstyle has short sides with longer top hair.
Slick back the top long hair for a combed back look and see how subtle decency your avatar reflects. For additional pomp, tattoos and beard go a long way!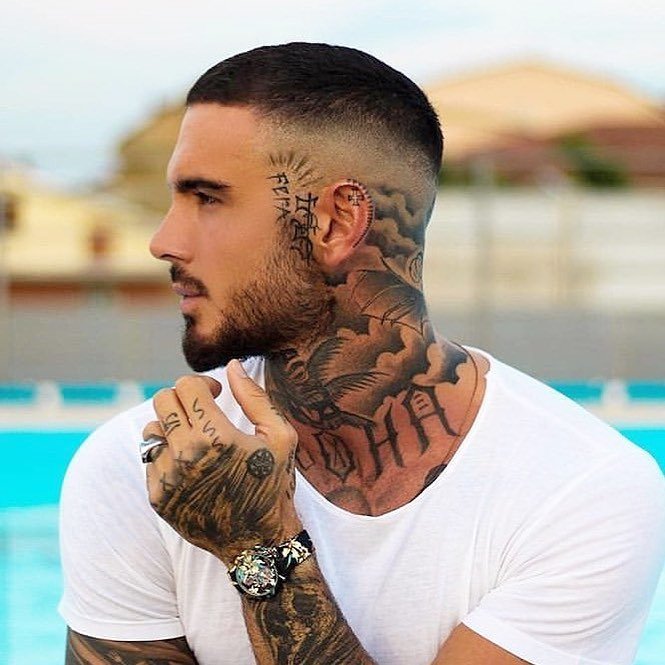 If you want to keep minimum hair density without compromising on style, this one will suit you the best. Very short hair with fade is easiest to make and maintain. Shaved sides add some extra buzz.
The length of the top hair is shorter than any other style but still longer than the sides. The added effect of tattoos and beard will help you create your own straight hair statement.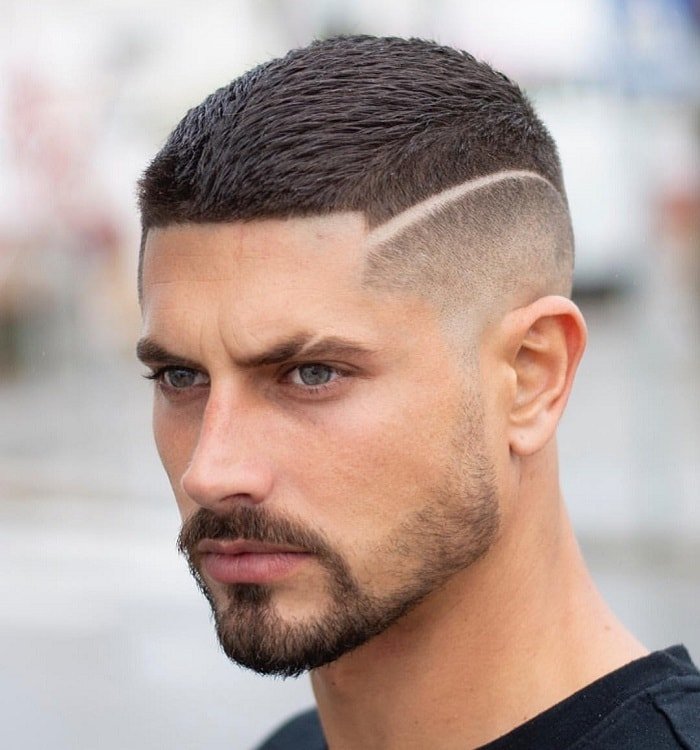 Top flat and short spikes, kept distinct from the shaved sides with fine cut lines is something very creative of a hairstyle to carry.
Especially for the middle-aged men who want to carry the young look without letting go of the obvious age-related decency, this short & straight hairstyle will work wonders.
7. Spikey Porcupine Hair
Even if you are not much fan of shaved sides, Billy Idol's spikey porcupine hairstyle got your back. This hot style never fails to amaze the fashionistas and will always be the style of choice for a pomp short haircut. Use a good-quality hair gel to hold your spikes and see your straight hairstyle going a long way.
So, the next time you go for a haircut, remember that a list of hot short straight haircuts is waiting for you. What are you waiting for? Get started with the hairstyling game!