Let's face it! Men sunglasses are a required part of every sartorial man's wardrobe. Sunglasses are worthy of investment so don't be afraid to push the boat out.
Sunglasses are notoriously difficult to get right, you need to consider from the shape of your face to your hairstyle and even your hair colour. But choosing the right frame from the huge number of styles is more frustrating.
Go into your nearest shop and test loads of different styles to find what works for you. Do your research first and only then buy it.
To find out a size of your face you have to do the next:
Measure Cheekbone to Cheekbone
Place the end of a tape measure just below your eye to find the top of your cheekbone. Measure to the same point on the other side of your face. Write down this number.
Measure Jaw Line
Feel below your ears to find the ends of your jawbone. Measure from the end of your jawbone to the other end around the bottom of your face. Write that down too.
Measure Face Length
Measure from the center of your hairline straight down over the front of your nose to the bottom of your chin. Write that one down too.
Measure Forehead Width
Measure the width of your forehead from one side of your hairline to the otherside halfway between your eyebrows and top hairline. Write this measurement down too.
Look at your measurements and comparing them to each other, determine which shape of face you are below.
Once you have determined the size of your face, the next step is determining the shape.
Round
The round face has noticeable curves and less defined angles.
Square
Square shaped faces—generally about the same length and width across the face—are characterized by a broad forehead and a strong jaw line.
Oval
Oval faces have gently rounded, fairly even features, and pretty much any shade is going to work well on them
Oblong
An oblong face works especially well with oversized sunglasses. Also, larger wayfarer or rectangular lenses and sunglasses with thick frames add width to a long face.
Diamond
Diamond-shaped faces are characterized by a narrow jawline and forehead with the cheekbones as the widest part of the face.
Heart
Heart-shaped faces, sometimes called triangle, are widest at the temples and narrowest at the chin.
And now let's take a look at sunglasses types:
There are many styles available, and some may look better than others on particular face shapes. What's more important to note than the specific look, is what one should seek when selecting a pair of men sunglasses not just for style, but for purpose as well.
Aviator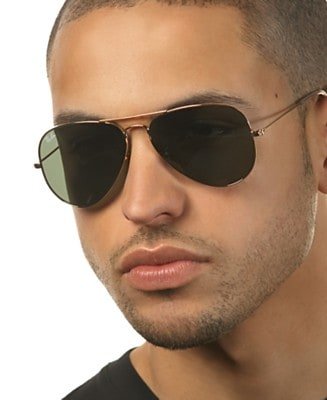 Butterfly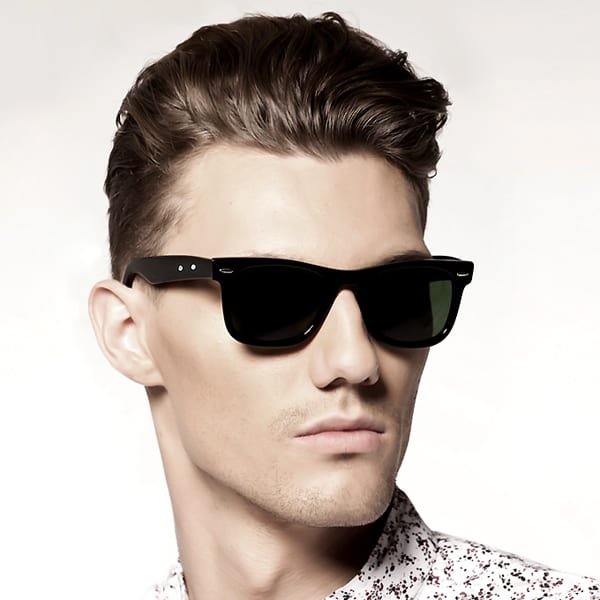 Rectangle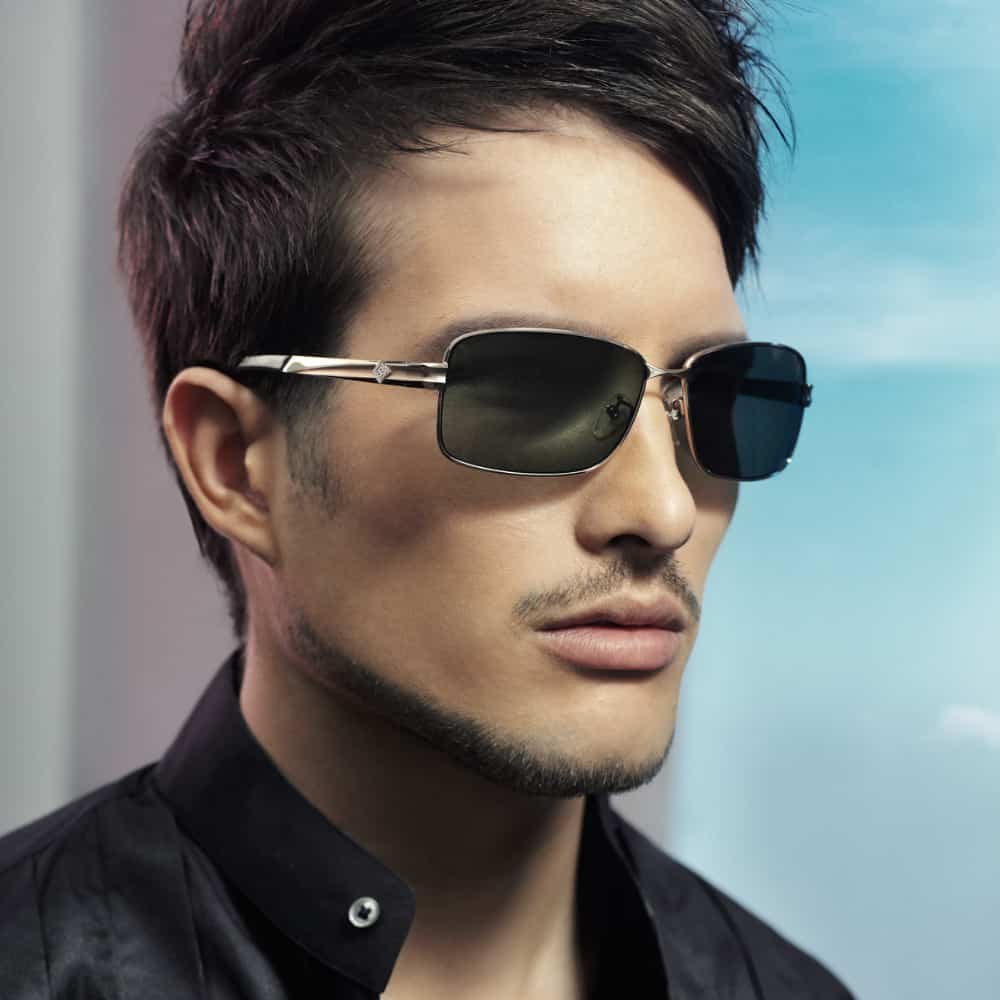 Semi-rimless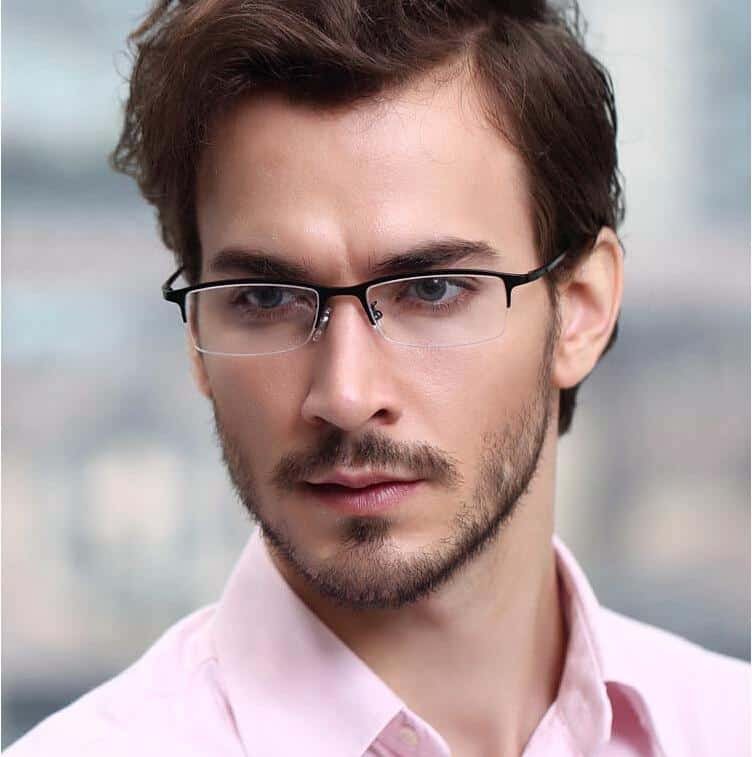 Shield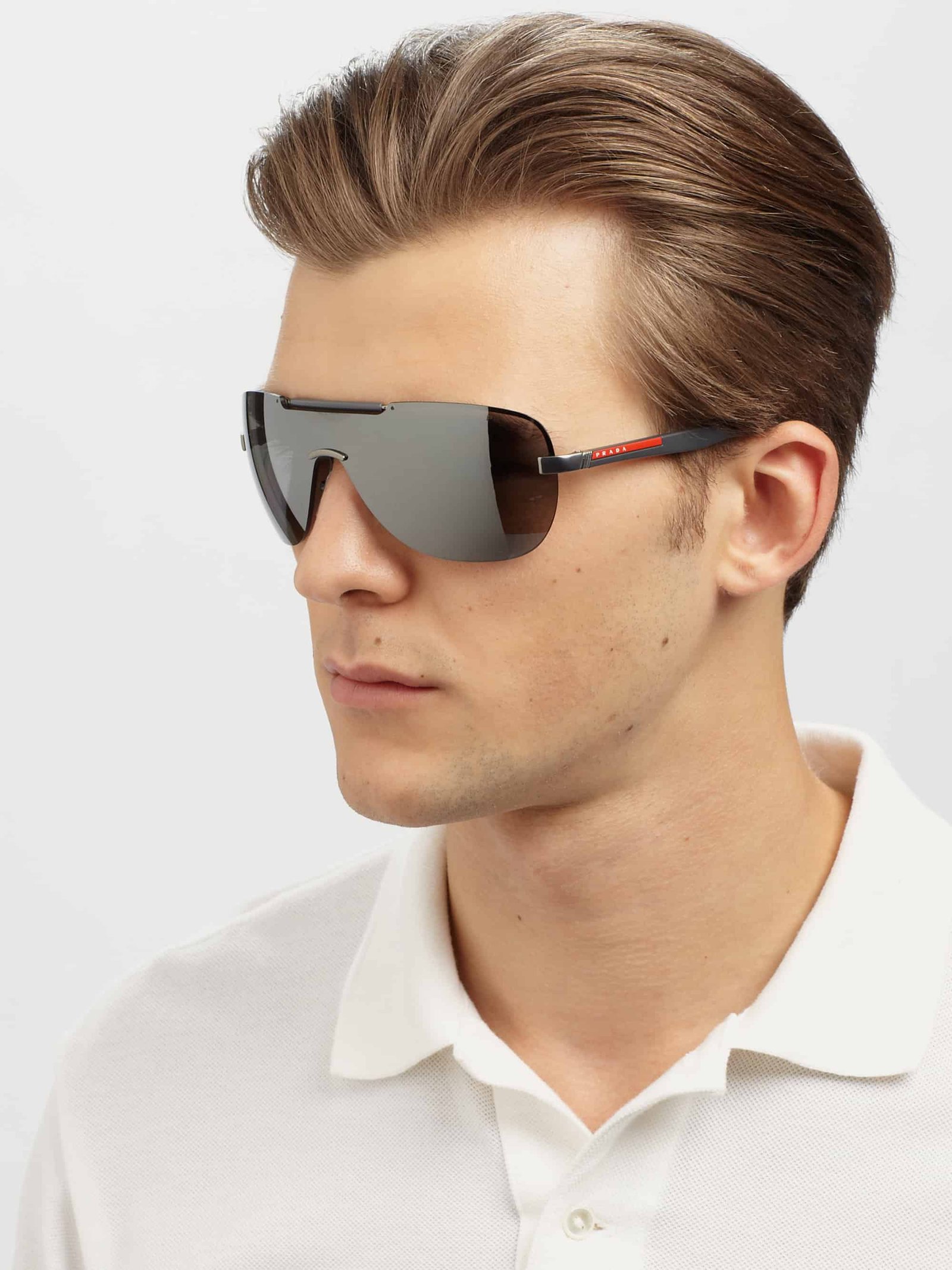 Square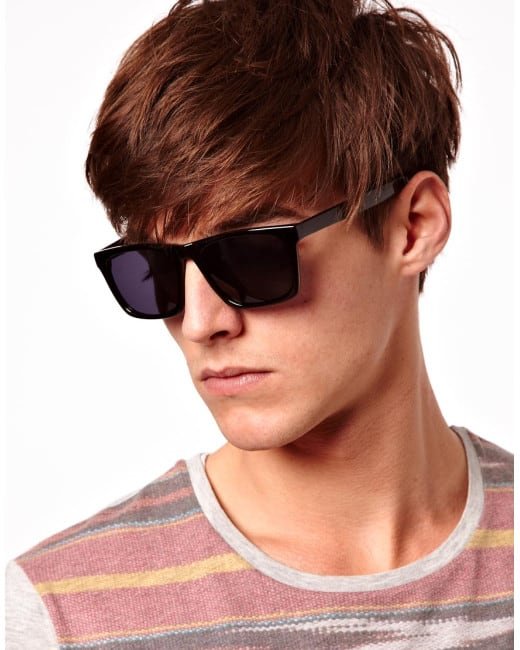 Wayfarer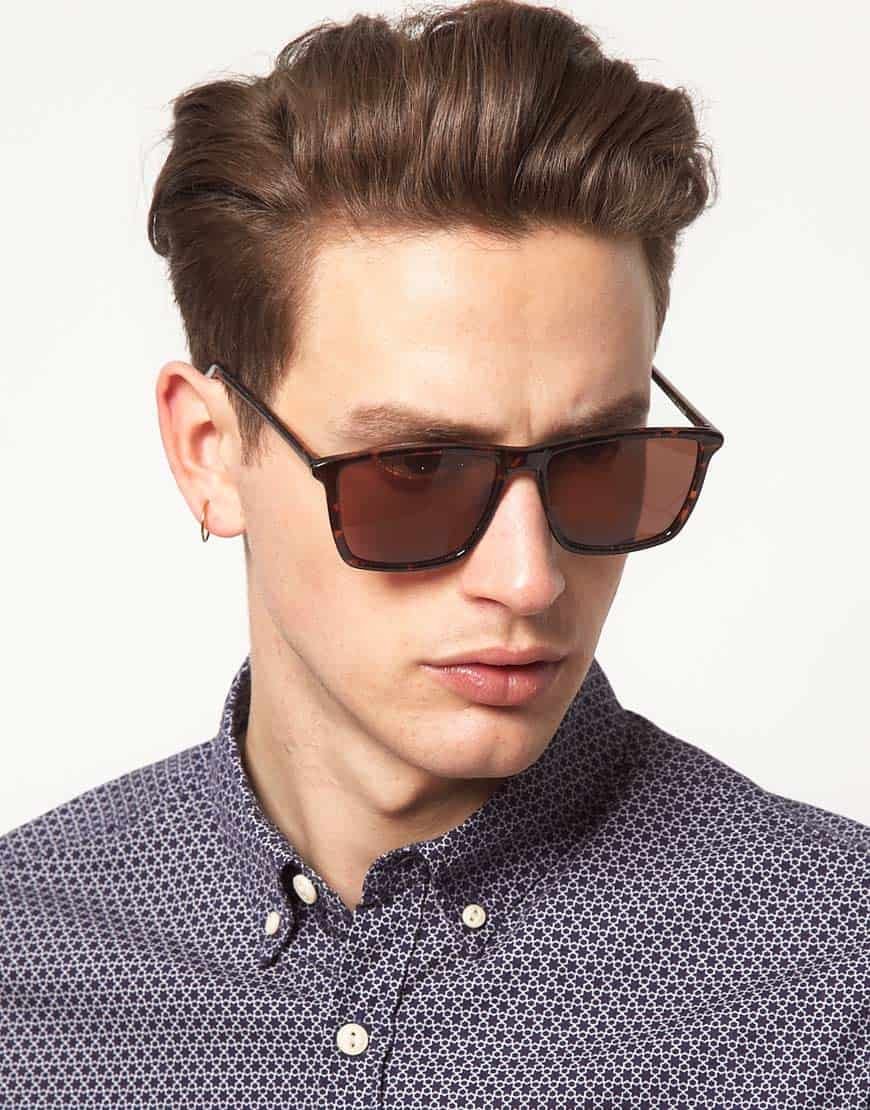 Wrap
Always bear in mind that protection afforded by sunglasses cannot be seen. Darker lenses do not offer more protection. The only way to ensure optimal protection from the sun is to either have them tested or made by a qualified optician.
There are many activities and events that regulate specific requirements for sunglasses. For example, a vast array of sporting events, vehicle races and other activities have basic standards. There are also very rigorous standards enforced for pilots, as well as a set of rules implemented by NASA and other space programs for space exploration.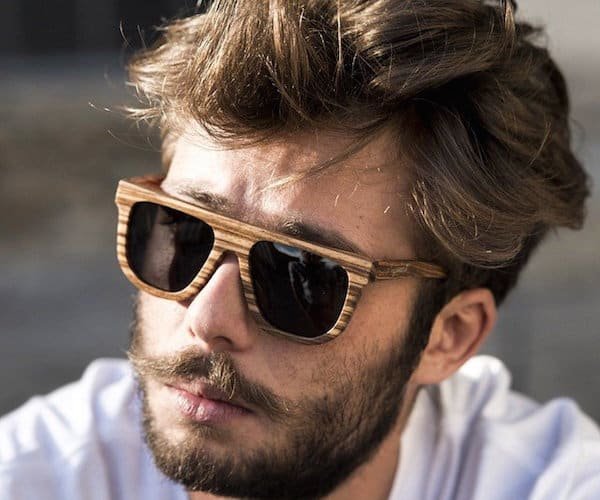 Most frames are made from metal or plastic but in recent years, wood has also become popular as a material. In the beginning there was only quality wood sunglasses with a high price tag, but now you can find and inexpensive wooden sunglasses.
Some of companies selling wooden sunglasses are Woodzee, SHWOOD, GROWN or Hatchet Eyewear.
No matter what the brand or how good the deal is, if men sunglasses aren't a good fit for your face, don't buy them. Also, bear in mind most faces are not symmetrical whereas most sunglasses are. So go to an optician, and have your shades adjusted, so they fit you well.
Here is the nice online tool to try where you can upload your photo and see which style is more suitable for you.