The Flat Top haircut is a men's hairstyle that is most associated with the military or a Guile character of the Street Fighter game. Some of the most notable individuals who have worn the flat top look are footballer Howie Long, American Idol judge Simon Cowell, provoking Grace Jones, American wrestler Brock Lesnar. Policemen are also a part of the army, they have this type of cut because it allows them to add style to their hair while also looking professional.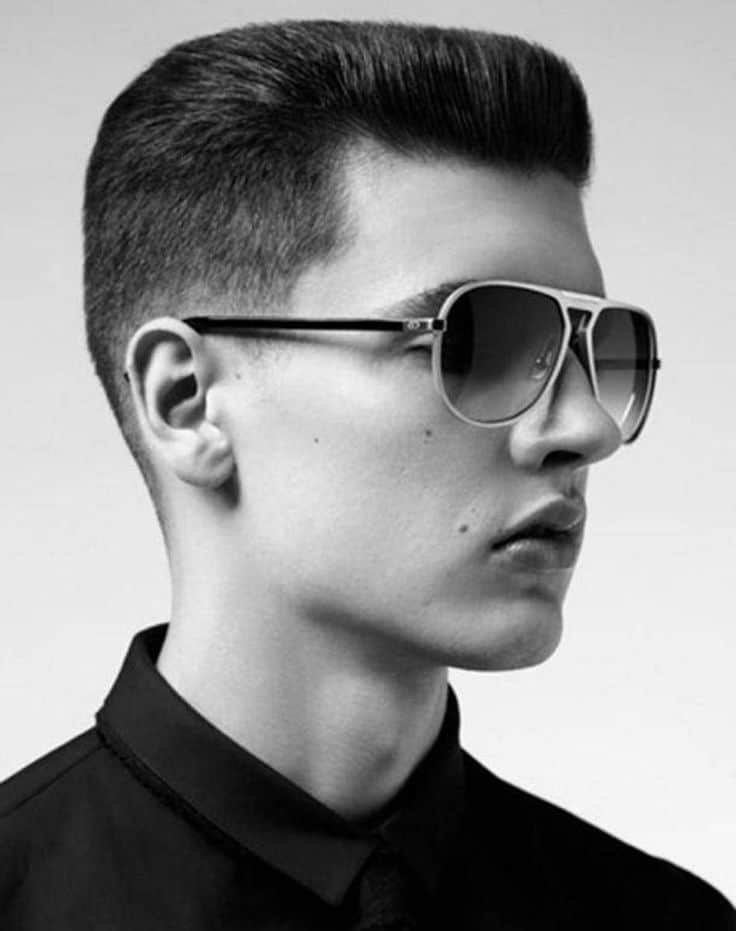 For this style, the hair is clipped close with a #2 blade all the way up the side of the head so the sides are perpendicular to the floor. The top is cut freehand clipper over comb to form a flat deck which is parallel to the floor. Wax or gel can be used with a blow dryer to make sure the hair is standing up straight on top.
The only hair to be styled in the Flat Top haircut is that on the top of the head; the hair should be lifted up, paying attention to the sides bordering the top of the head to ensure the hair follows the same upwards direction. The longer the hair is on the top, the more hairstyling product you will have to use to keep the hair standing up.
The following tips will show you a proper flat top cut:
For a perfect flat top you have to remove the hair from the base of the skull and up the sides to the temple.
Never use a guardless clipper without the flat topper comb. Place the comb inside the hair and turn it to create the angle you want.
Pull the comb through the hair at a 90-degree angle. Lay the comb on top of the head to check the level. Once you are have it right use the clippers to remove the hair. Continue doing this until you have reached the desired length.
Remove any longer hair with your scissors. Shave the neck and around the ears.
Because of its precise nature and the short length, a flat top hairstyles for men must be trimmed up every few weeks to maintain the shape, and some especially meticulous individuals get weekly cuts.
Check out examples of mens flat top haircut below:
Flat Top With High Skin Fade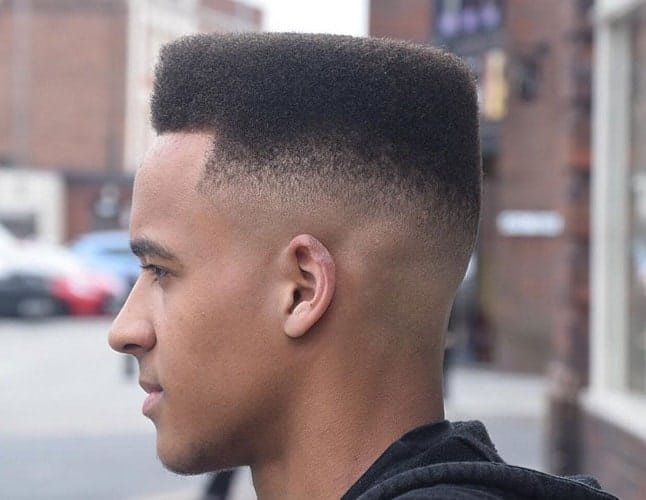 This look features a flat top with a high skin fade. The flat top is great for men with round or oval face shapes. As the volume on top and thin sides can help your face appear slimmer.