Mens quiff hairstyle is undoubtedly one of the most iconic haircuts of all time, has been big news since the 1950s. Splicing together elements of the pompadour, 1950s flattop and sometimes even the mohawk, this is a style that's not afraid to make its usually voluminous presence felt.
The King of Rock and Roll, Elvis, is known for popularising the quiff. A sophisticated take on the style Elvis' high shine, smartly slicked quiff sparked a craze in the 1950s. In 1980s John Travolta demonstrates how to wear the longer quiff, while the top was styled into a curly quiff.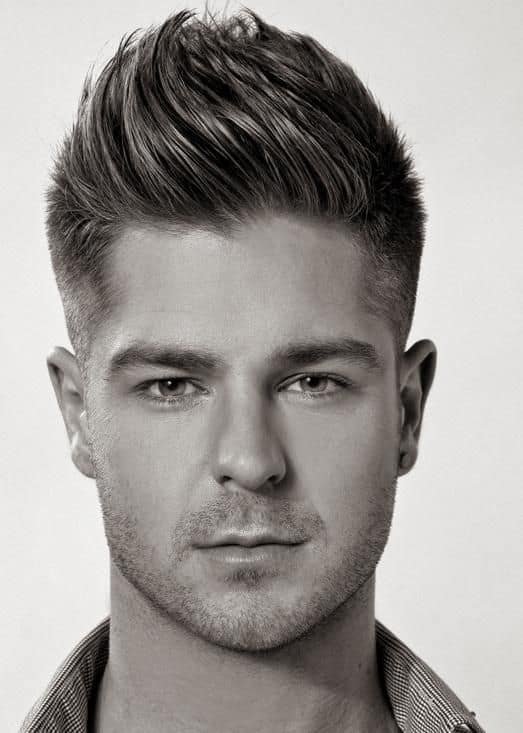 Unlike contemporary the classic iteration shows more balance so you'll need to ask your stylist to keep some length around the back and sides while also maintaining a clean, sharp hairline. The length at the back and sides can be varied, but it should always be kept shorter than the top. The longer the hair is, the more time it will take to style.
After Taylor Swift's song "Style" where she sings about her adoration of the James Dean slicked back hair, guys everywhere are looking for information on how to achieve a similar haircut.
The best examples of contemporary quiff hairstyles for men feature maximum scalp exposure – the more dramatic the contrast, the sharper and more eye-catching your quiff will look. Ask your stylist to keep the crown area very short to accentuate the length and volume of the quiff at the front.
How to style:
With your hair shampooed and towel dried, apply a wet styling product to the hair and comb through to evenly distribute.
Blow-dry the hair using a hair dryer set to the highest temperature setting and the lowest speed. Use a vented brush to sweep the hair on the top part of your head across to one side. At the same time, follow the brush with your hair dryer, directing the airflow through the vents in the brush and onto the hair, keeping it approximately 3cm from the brush to avoid overheating your hair.
When your hair is 50 per cent dry, repeat the method on the other side, working in the opposite direction. Now use your hair dryer and brush to brush your hair upward and back, away from your forehead and temples, until it's completely dry.
If you are looking for a hair style that's smart but not stale this is your choice.
Check out examples of mens quiff hairstyle below: