As 2018 comes close to an end and most manufacturers already renewed their product lines, we look at the best releases this year from brands like Philips, Braun or Panasonic. Read our review below to find the best shaver for your individual use and price range.
Best Shaver and Beard Trimmer Reviewed: 2018 Buying Guide
Shavers and trimmers evolved immensely these past years. Competition from the big brands in the industry led to continuous technological evolution to improve shaving experience. In practice, a shaving/trimming session is 3 to 4 times more efficient and quicker with the products presented below, compared to older or lower-range shavers. These newer best shaver also provide a cleaner cut. Not only improving the appearance of the beard when using trimmers (more uniform), but also protecting against skin damage. Less efficient shavers can also require a longer session, more pressure of the shaver head on the skin. Eventually leading to skin irritation, acne, and sometimes permanent redness or scarring.
A good shaver is one of the best investments a man can make because it will last on the long-term. And eventually cost less than replacing a cheap shaver every year. Buying the best shaver is also the best way to preserve your skin from cutaneous damage, redness and premature aging. Lastly, the best shaver or trimmer will save you the need for all those barber appointments and you might save money on the long-term!
---
Highlights
Each shaving head moves in 8 directions for an extremely close result. Automatic voltage 100-240 V.

The wet or dry electric shave system captures each hair regardless of its length from 1 day up to 3 day stubble.

Facial cleansing brush attachment delivers a thoroughly deep clean in a more gentle, hygienic way.

Choose the speed setting that best fits your skin and hair type: Slow (skin-friendly shave), Medium ( thorough shave), and Fast (high-powered shave).

The digital interface automatically lights up and showing: battery level, cleaning indicator, battery low indicator, replacement head indicator, and travel lock indicator.
---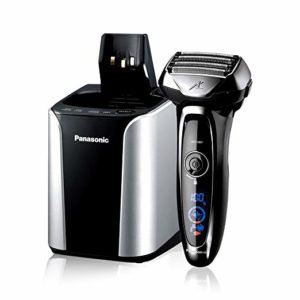 Highlights
The premium, award-winning Panasonic Arc 5 electric razor features a 5-blade shaving system with precision-honed 30° blades for outstanding closeness.

Panasonic's fastest, most powerful Hyper Performance linear motor delivers 14,000 cuts per minute – that's 70,000 cross-cutting actions per minute across 5 blades – for fast, efficient shaving; a built-in Arc5 shaving sensor monitors differences in beard density and automatically adjust cutting power for exceptional comfort.

Features motor speed of 14,000 counts per minute.

Panasonic Arc 5 also includes a Premium Automatic Cleaning and Charging Station to clean dry and charge the shaver with the touch of a button, keeping the entire shaving machine fresh and ready for your next shave.

Lastly, the ES-LV95-S851 includes a Pop-Up Trimmer to quickly detail sideburns and mustaches, wet/dry operation for convenient shaving in or out of the shower and a 10-stage LCD to check shavers status at a glance.

Charging time: 1 hour and operation time is 45 minutes.
---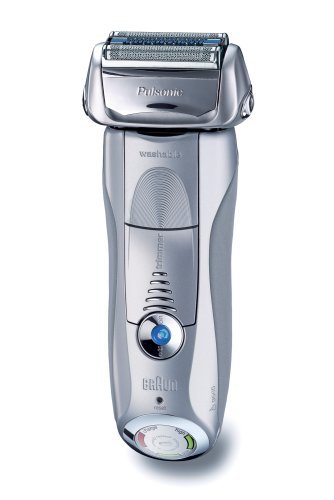 Highlights
Pulsonic Technology: Over 10,000 microvibrations per minute helps to expose and cut more hair with every stroke

Gillette Blade Technology: Unique blade technology cuts hair close in a single stroke without pulling or tugging.

Power-Comb: Also patented technology lifts problem hairs that lie flat to the skin to avoid missed hairs in hard to shave areas.

Smart Foil: Unique foil pattern captures hairs growing from different directions for a closer shave in fewer strokes
---
Highlights
Want top shaving quality without the hefty price tag? The Panasonic Arc4 (the previous version of the Arc5 presented above), is also a high-end shaver, the price has been reduced to 99$ on Amazon when the new model was released. Get it before it sells out!

The Panasonic Arc 4 men's electric razor system, with four ultra-sharp Arc4 Nanotech blades for quick, clean wet dry shaver comfort and convenience.

Ultra-thin, stainless-steel Multi-fit Arc4 foil conforms gently to facial contours for outstanding shaving machine closeness and results.

Flexible pivoting Panasonic Arc 4 electric razor shaving head glides effortlessly over face, chin, neck and jaw.

A high-performance Arc4 linear motor drive delivers 13,000 cuts per minute and maintains peak power up to the end of every battery charge for consistently close and even electric razor shaving.

Lastly, Panasonic ES8243A is 100% waterproof for convenient wet dry shaver convenience, shave dry anytime or in the shower, includes a 10-stage LCD to show razor status, pop-up trimmer and sonic vibration mode for quick, easy cleanup.
---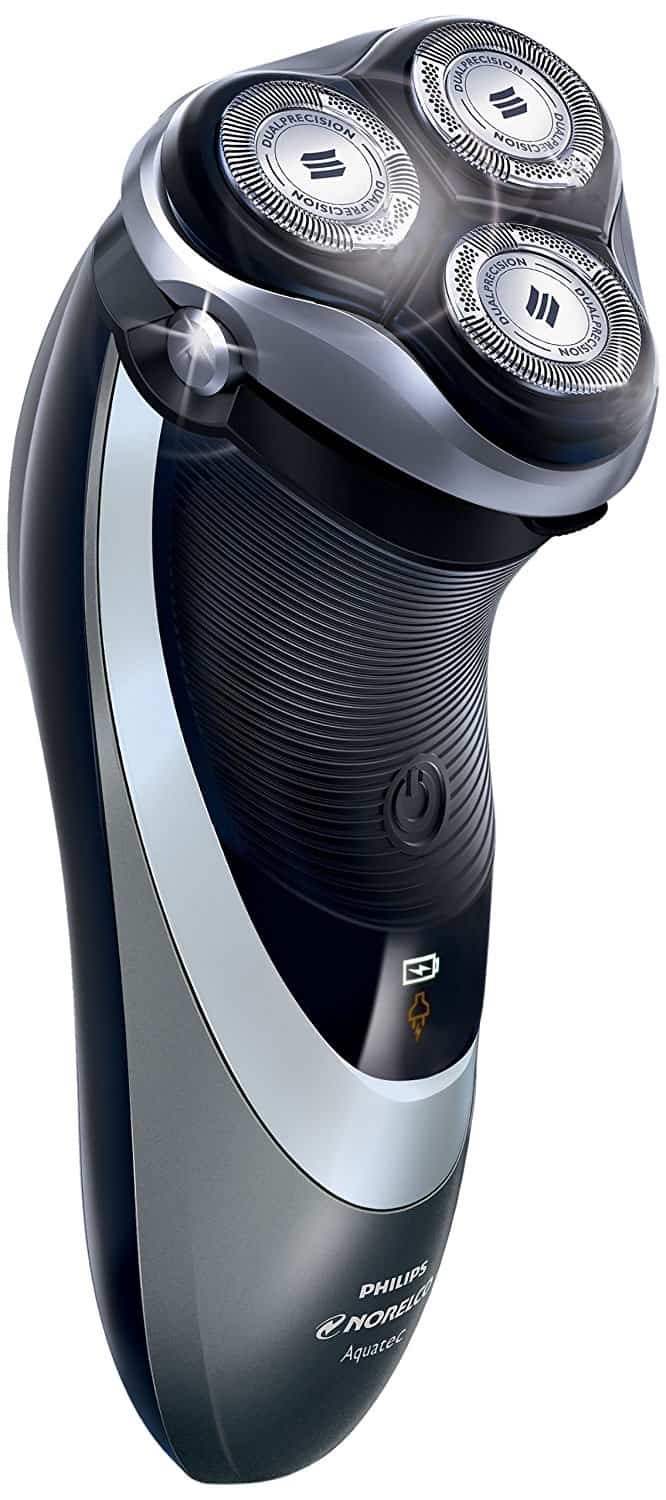 Highlights
DualPrecision heads are designed with slots and holes to quickly and comfortably shave both long and short hair.

Also, a great gift, the shaver's Aquatec Technology allows you to shave wet with gel or foam for extra skin protection or dry for convenience.

For best results, replace shaving head every 12 months with SH50/52 replacement head.

Lastly, integrated pop-up trimmer is perfect for sideburns and mustache.
---
The team firstly reviewed more than 30 shavers released this year to come up with this shortlist of the best shaver and trimmers for this end of the year. We also tried to showcase products that could fit any budget or usage. Lastly, we hope it will help you make your decision on which is the best shaver for you.