Sexy, dramatic and bold emo hairstyles have always been a buzz style among teenagers. Create your own style statement with these edgy emo bangs ideal for straight, sleek, silky and all types of hair. So, what are you waiting for? Let's get started!
Trendy Emo Bangs Hairstyles for Guys
These are the funkiest bangs styles for emo guys that are trending this year.
If you have sleek, long hair, emo fringe with maximum hair density on one side ought to be your style. This style can go miles with blonde or metallic white hair color.
Get a bob cut till shoulder length and shift all your hair to one side. This look is ideal for those with straight hair. Brush some gel through your hair to hold the style in place.
2. Wavy Emo
Gone are the times when wavy hair was difficult to handle and considered a rather boring hair texture. Ear length, jet black wavy hair with side bangs and a broad hairband is your look for the night. Make your own style statement with this unique emo bang hairstyle with wavy hair.
Classic Men's Jewfro Hairstyles
3. Messy Curly Emo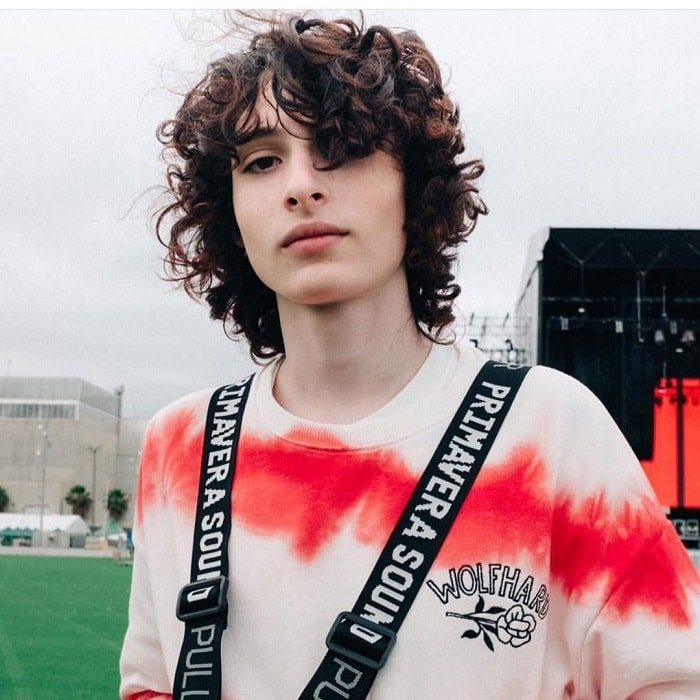 Got messy, curly and difficult to manage hair? Improvise your hair texture and create your own messy curly hairstyle with bangs. Cut your front bangs short while the remaining hair to the shoulder length. Carry freestyle bangs which are easy to get and need less maintenance.
4. Sleek Hair
Boys with sleek hair have benefited over the others. Silky hair shape emo bangs better than any other hair type.
Short bob haircut with side swept bangs make a perfect combination. Let your bangs fall freely on your face. Use good-quality hair products for added shine and effect.
5. Spikey Emo
Going a bit more unique, giving a spikey look to emo hair can be your new buzz hairstyle. Spikey shoulder-length hair with down-facing front bangs creates a dramatic look. This is more like a Goku look. All Dragon Ballz fans would know!
6. Colorful Emo
Adding colors to bangs makes the hairstyle for emo guys even more interesting. Play with unique and funky colors like red, burgundy or blonde. Having straight and sleek hair is an added benefit. Create your own look with cool and colorful bangs and hype up your style game.
Attractive Men Braids Styles to Copy
7. Messy Emo
If you are a minimalist for style and want a low-maintenance emo hairstyle, this bangs look is a perfect option for you. Messy bangs are easy-to-get.
Tell your stylist to give you an emo cut and comb them roughly. The next thing you know is a hairstyle you can carry as it is. Use good quality hair gel to hold the style in place.
8. Swept Up Bangs
We all are familiar to the low-lying emo bangs. However, swept up bangs is a new buzz. The side hair is brushed downward while the top hair is styled to create a spikey swept-up bang. Use a top-quality hair gel to hold the bangs up. Dying your hair with funky colors, like blue, can accentuate your look even further.