Asian countries such as Japan and Korea are at the forefront of fashion and brand new mens Asian hairstyle. From spikes and mid-length fades to side sweeps and angular fringe hairstyles, Asian men have plenty of hair choices that are not always afforded to other nationalities.
It is a fact that most Asian men have textured and thick hair. This is the reason why it is very easy for them to style their hair. There are many options out there so you don't need to give in to the stereotypical Asian bowl cut.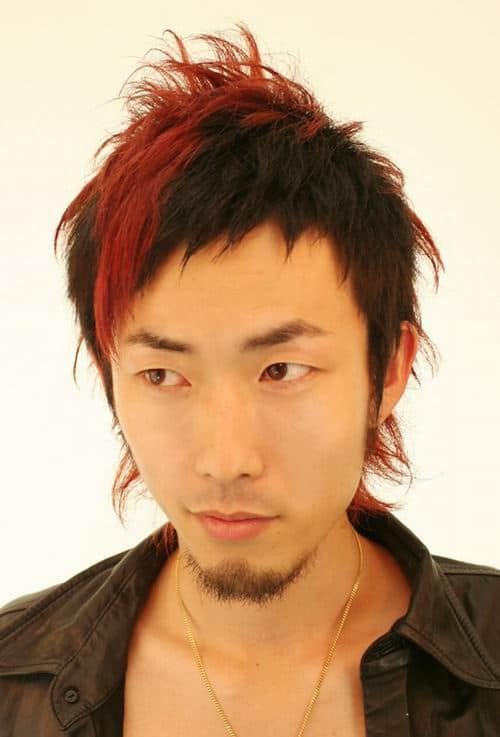 Short hairstyles for men are preferred by guys who do not want to spend too much time on their hair so they can simply apply wax and hairspray on it and go. Some guys favour the medium length as it can give them the chance to be more creative. Long hairstyles can either make you look great or bad as this requires more time for maintenance. Additionally, you should use the appropriate styling on it.
Two-Block Cuts has become a crowd favourite with young Asian men. With it, the sides and lower back are shaved or cut very short and thin, while the crown hair is left short (but not as short) or medium in length. What's great about the two block cut is that you can be very creative about how you to style your hair. Keep the fringe straight, up, or even curl it to create a more "hipster" look.
Which length do you prefer? Regardless if you have thick, thin, short, medium or long hair, it can be cut and styled into the mens Asian hairstyle that you want. Some guys want to imitate the hairstyles of their K-Pop idols such as Big Bang, Kim Junsu, B.A.P, G-Dragon, Taeyang or Jaejoong.
K-pop artists are often known for the extreme takes on fashion in today's culture. There is no exclusion of colors or cuts that range from cute to confusing to even a little scary. They show us the range of fashion and teach us how to have fun with it. If you are feeling adventurous enough to emulate one here you go.
To have a cool hairstyle suited for a business meeting or a semi-formal party the technique is quite simple. The hardest part is the fringe/bangs, but by applying some strong wax backwards with fingers (as opposed to a comb), the fringe will lie back and look natural.
Wondering what mens Asian hairstyle guys love? Check out examples below: