Bald head and beard is one of the best combinations, especially for the men losing hair. Nowadays, many guys with a beard also dare to shave their head for a unique look. It looks more mature and attractive.
There are various combinations for the bald and beard. Find the suitable one from the list below according to your face. Hype up your style game with these hot beard styles.
Latest Beard Styles for Bald Men
If you are a bald man and finding for the best beard styles for you, try these versatile and subtle beard styles.
1. Beard with Walrus Mustache
Beard with a walrus mustache is a very bold and sexy style for bald guys. A walrus moustache is the one said to lie on your upper lip. A fully-grown thick beard with bushy walrus moustache makes a very good combination when it comes to wearing something very masculine.
2. The Stubble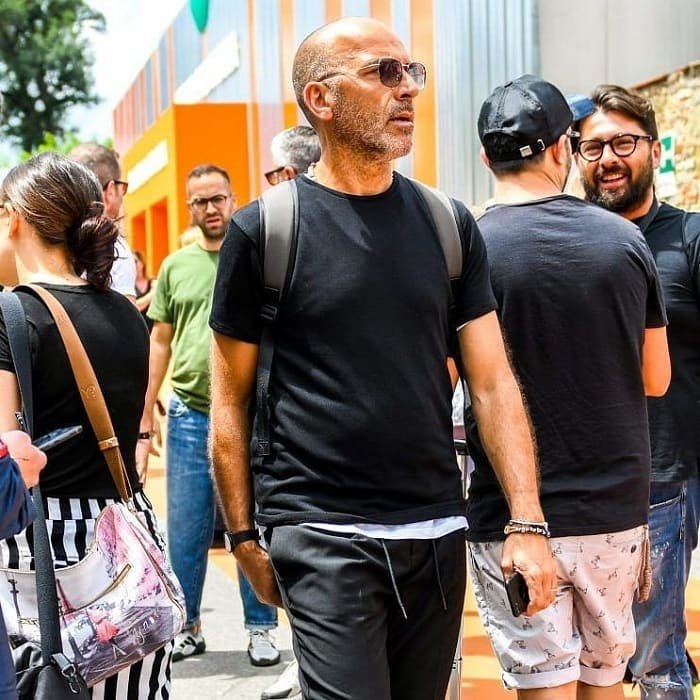 A light or a medium stubble is something you can always carry. This is a good bald with beard look for men who are minimalist for their style and yet want some style statement of their own.
The stubble is known for the gentleman looks it adds to your overall avatar. You get a stubble when you let your beard hair grow a bit after getting a clean shave.
3. Full Grown Beard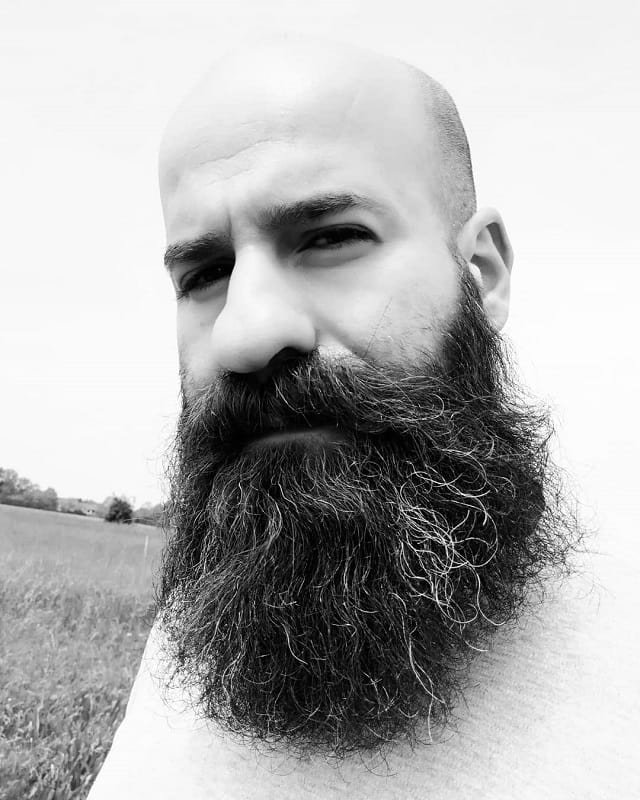 A full-grown beard is a thing for those men whose beard grow thick and bushy. Paired with a thick mustache with its whiskers blending with it, this beard gives an overall hairy look which has a specific sex appeal of its own. Therefore, if you want to make a style out of your messy beard, this one is a perfect choice.
4. Anchor Beard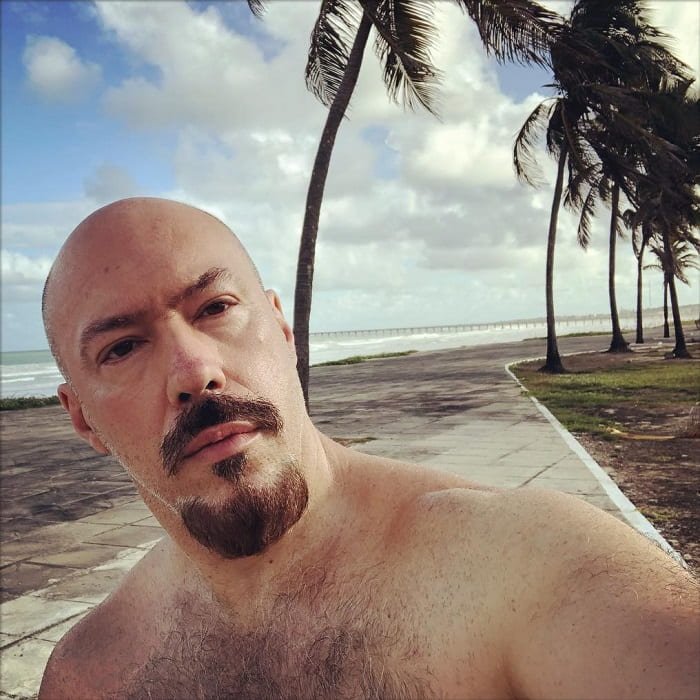 This beard style, as the name indicates, resemble the anchor of a ship. This is a pointed beard which downward and forward along the jawline and no sideburns. When paired with a mustache, this beard style is a perfect choice for a bald guy with square or oblong faces.
5. Hollywood Style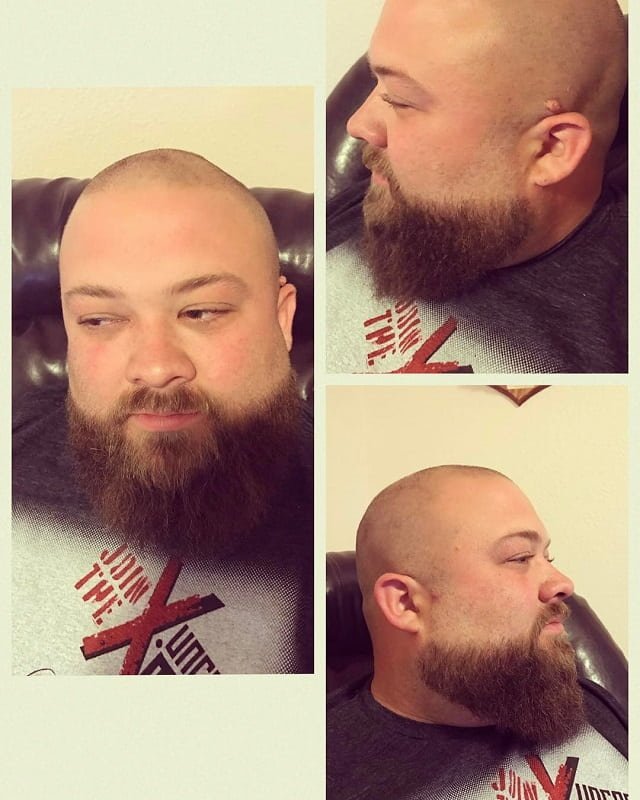 Hollywood Ian style consists of a fully- grown beard which is connected to a moustache. The sideburns are removed in this look. It is thought to be a combination of the goatee and a moustache. This beard looks good on men with a round face.
6. Circle Beard + Burr Cut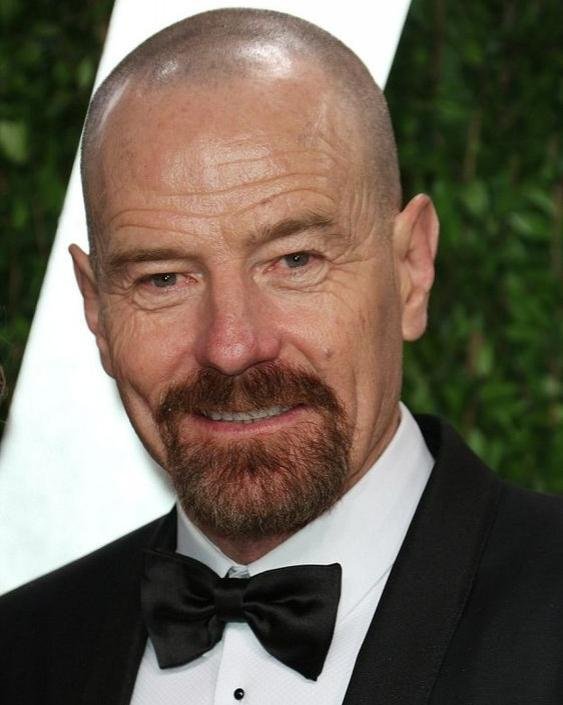 Circle beard is a combination of the goatee beard and mustache. As the name indicates, the beard has a subtle round shape which encircles the area of the mouth.
This is an evergreen beard style and has always been popular among men of all ages. Men with all face cuts except round face can wear this beard style.
7. Van Dyke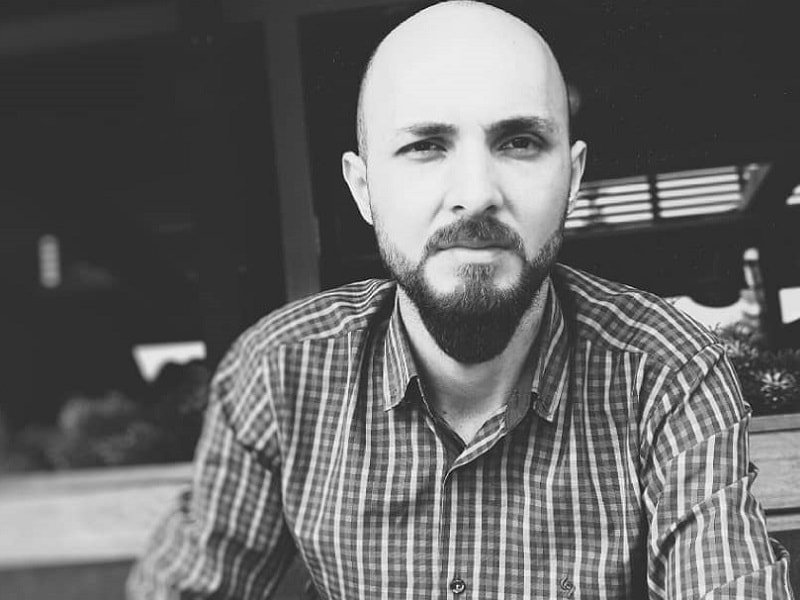 Van Dyke is a combination of a goatee and a pointed mustache. Modern-day variations have been introduced to the moustache style. In this style, the cheeks are shaved clean.
8. Goatee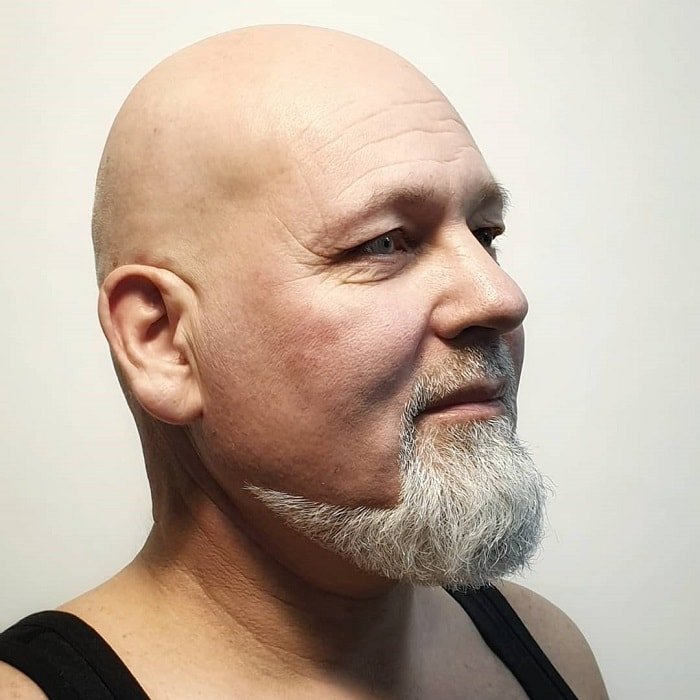 One of the coolest bald head with beard combo to rock. Goatee is a modern-day variation of the Billy goat in which the beard was not connected with a mustache.
It consists of a tuft of facial hair which completely covers the chin and fuses up with the mustache. A strap of beard grows back from the chin and ends midway of the jawline.
9. Ducktail
Ducktail resembles the tail of a duck, according to some gentlemen! It consists of beard covering the chin which gradually tapers down to an extended point at the bottom.
The remaining beard is cut to a shorter length as compared to the chin part. Men with rectangular faces can hype up their beard game with this style.
10. Friendly Mutton Chops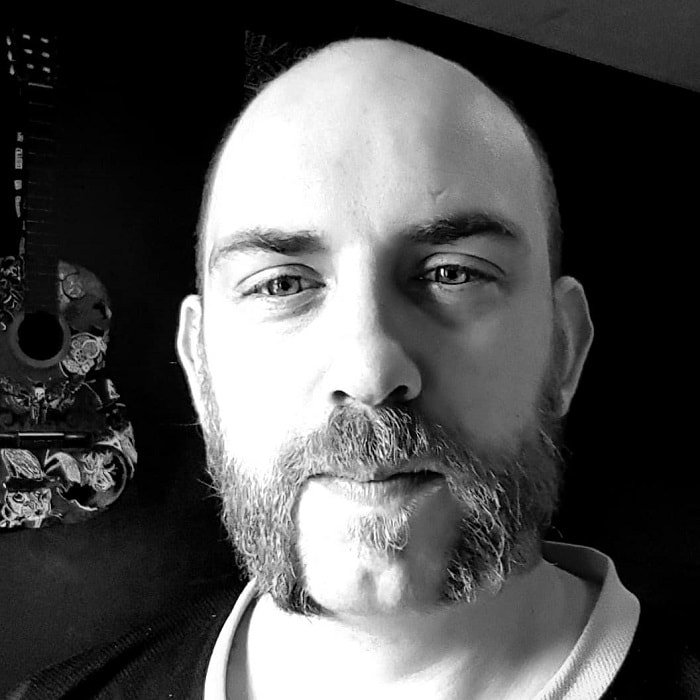 'Friendly mutton chops' consists of thickly grown sideburns fusing with the mustache. The sideburns grow vertically downward till the jawline and angles of the mouth. The chin is shaved clean.
11. Dutch Beard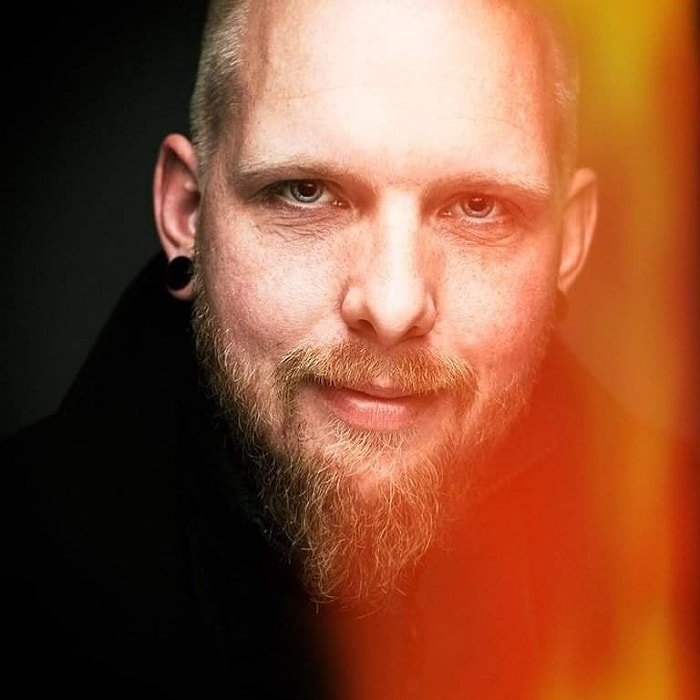 In Dutch beard, the sideburns seem to be connected with the beard-growing along the jawline and chin. The chin part extends beyond the chin itself and grows a bit longer. The upper part of the chin is devoid of hair. The beard is connected to a thin fine mustache for a complete look.
Longest Beards You Never Knew Exists
12. Chin Puff
Chin puff consists of facial hair growing down from the lower lip over the chin. It has an elongated shape. It is more like a soul patch grown extravagantly.
This beard style is a good option for balding men with wide faces. It has no specific restriction when it comes to a moustache.
13. French Fork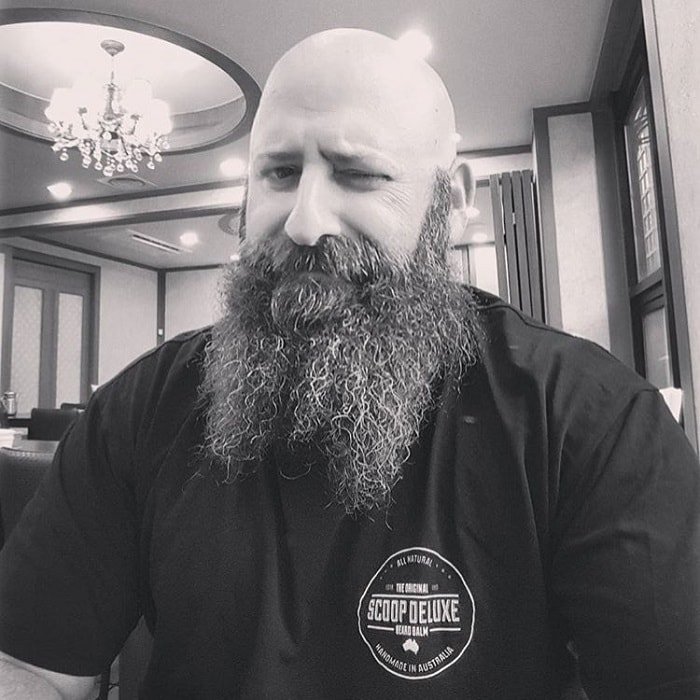 The French fork is a very artistic and unique beard style. This is an ideal option for those who have thick bushy facial hair.
It consists of a thick beard which grows beyond the chin and splits into two sections from the middle. Its name comes from the French fork because original French forks have two prongs.
14. Hulihee
The Hulihee is a messier, heavier and bushier form of friendly mutton chops. In it, the thicker sideburns are connected to a fine moustache. Men with a bald head can carry this beard style really well.
15. Hipster Beard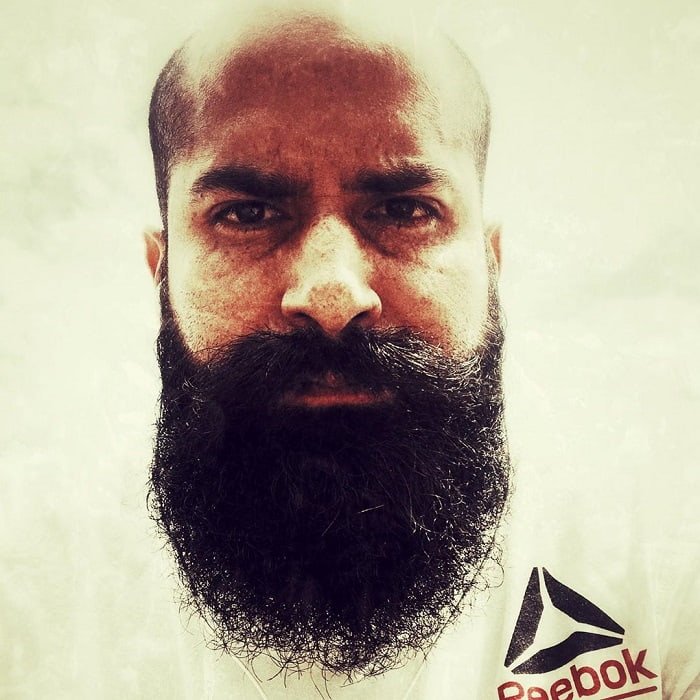 The hipster beard is long, thick and full beard style which consists of fully-grown beard and a thick moustache. Pointed mustache with a disheveled beard makes the perfect combination for this style.
Best Shaver and Beard Trimmer Guide for You
16. The Balbo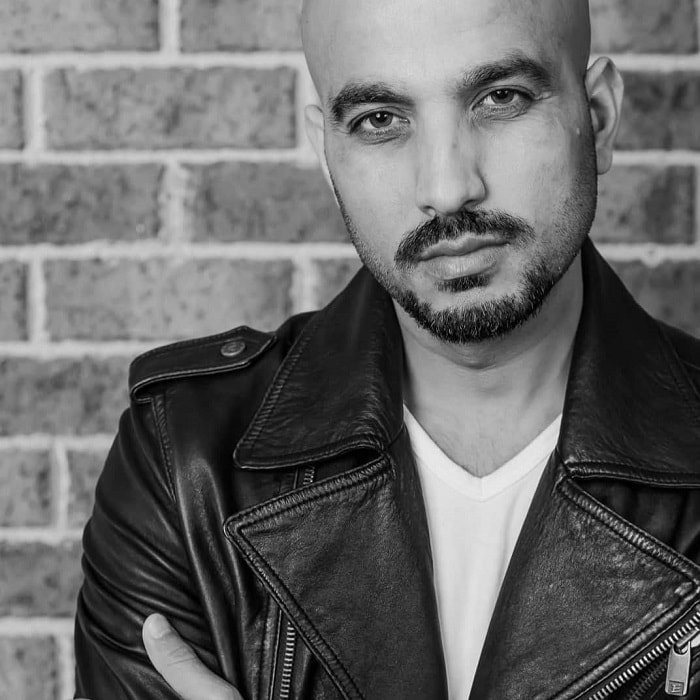 The Balbo consists of a goatee and a mustache that is not connected. This beard style consists of two-three sections. The soul patch and chin strap are optional and depend upon the type of variation you want in your look.
17. Brett Beard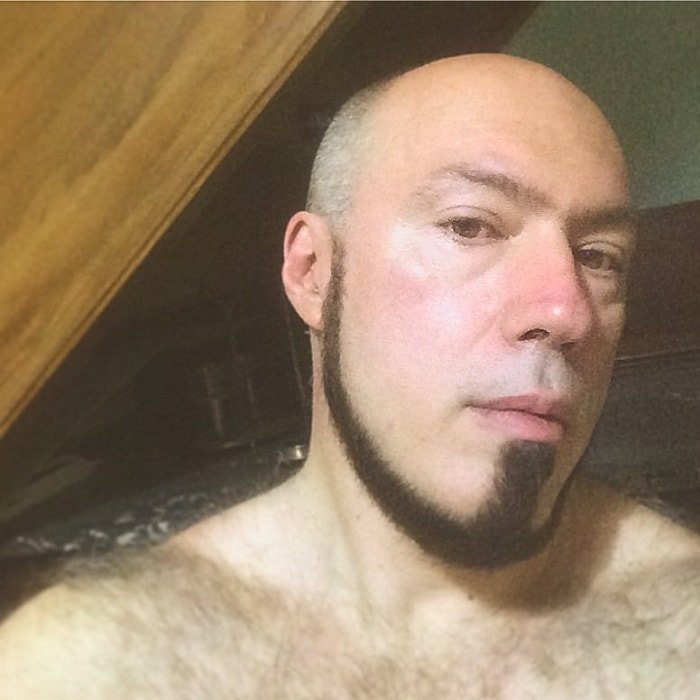 This beard is similar to the chin curtain except that it connects to the sideburns. It covers the chin and is shaped by a strap of hair growing along the jawline and chin and goes from earlobe to earlobe.
It consists of a soul patch and chin strap. This bald with beard combo is a complete 'yes' for men with round faces.
18. Chin Curtain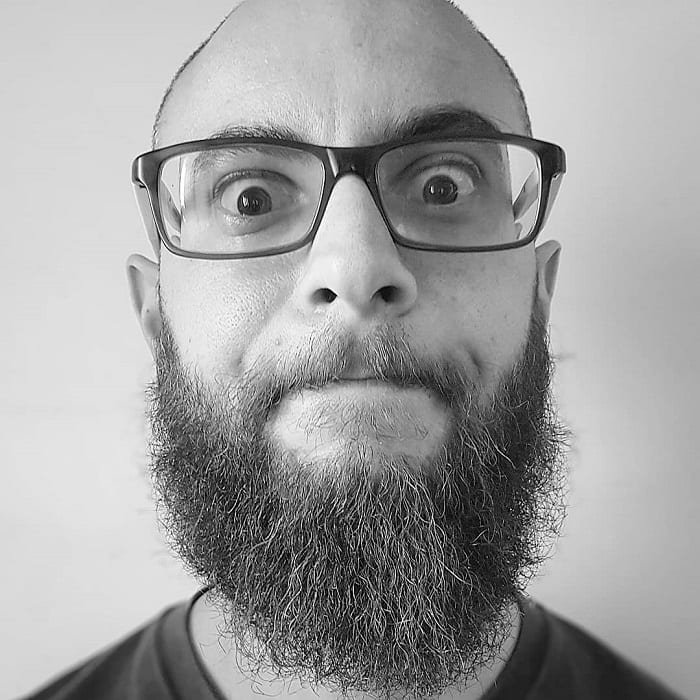 Chin curtain, as the name indicates, drapes down the chin like a curtain. It grows down the sideburns, along the jawline and covers the chin.
However, the unique quality of this beard style is that it is not accompanied by a mustache. This beard is a suitable choice for narrow-faced men.
19. Soul Patch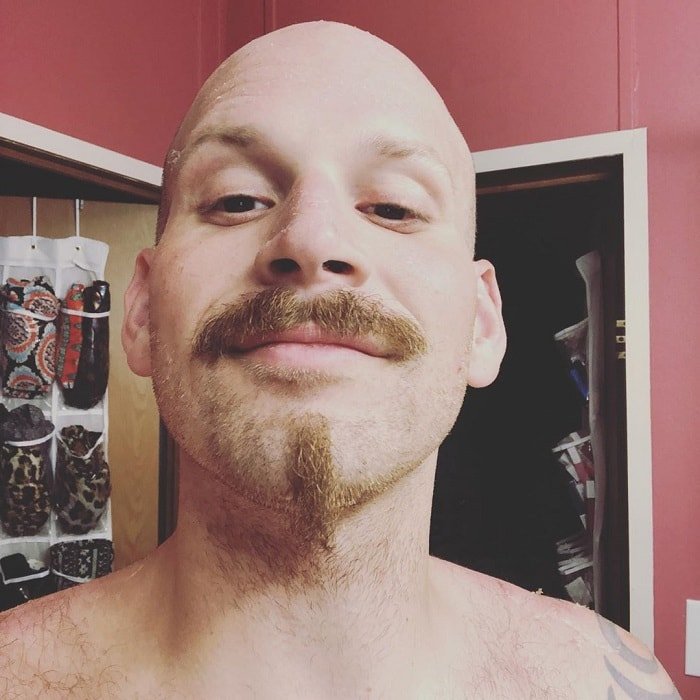 The soul patch, as the name itself, explains, consists of a soul squared patch of hair that grows down from the lower lip onto the chin. The patch does not extend beyond the chin.
Amazing Short Haircuts for Modern Men
20. Short Boxed Beard
This is a simple, old-fashioned yet a very decent and stylish way of wearing a beard. In it, the sideburns, beard, and mustache are grown neatly and blended with each other.
The upper cheeks and neck are neatly shaved. This gives a well-groomed and trimmed look. Bald men with all face cuts can pull off this beard style really well.
Bald guys with beard look really cool. All of these 20 looks are proof of that. So if you are a man with balding hair pick a look for you to try this year.