A fade haircut for men is a perfect way to transform an ordinary hairstyle into something extraordinary for the male counterpart. Fading the back and sides of a style helps to give any look an extra edge. Ask your barber to use hair trimmers to ensure that you have a uniform fade style.
The Power of a Fade Haircut
A fade is considered to be a powerful hairstyle because it is used in so many different situations. Light fade styles are often used by the military to give men a smart haircut. On the other hand, fades are a popular urban hairstyle for men who want a stylish city haircut. Men of all ages and races can wear a fade cut.
Fade with Peaked Fringe
Make your peaked fringe stand out even more by teaming it up with a fade haircut for men. The shorter that the cut is, the longer that your head hair will look.
Floppy Rolled Over Hair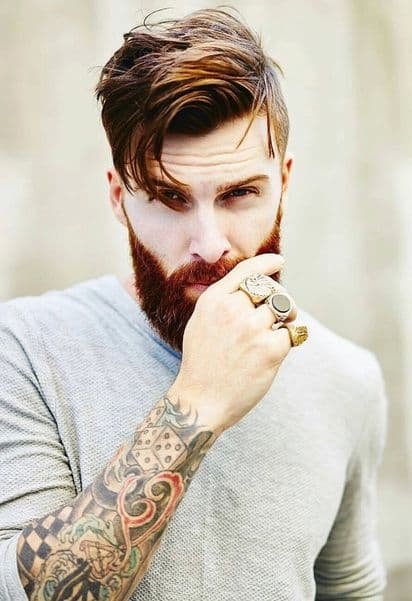 One of the hottest haircuts for men. Soft long hair can be styled in many different ways. Create a rolled over hairstyle by using a barrel brush to roll hair over from one side to the other.
Long Fade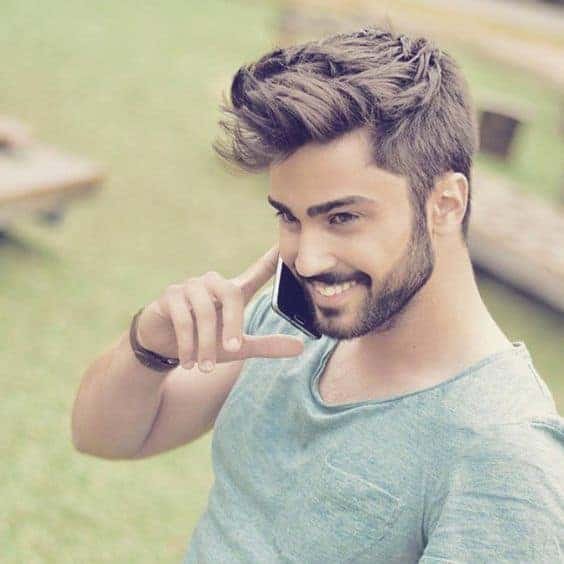 If you do not want to shave the sides of your hair into a short style, try a long men's fade hairstyle instead. With a long fade, there is more hair to run your fingers through. You can also color the tip of your spikes to make it look more stylish.
Fauxhawk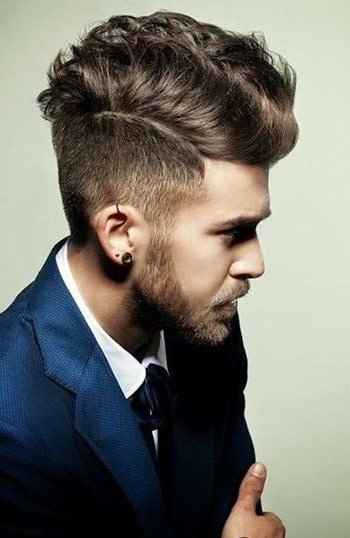 Use fade hair to fashion a Fauxhawk. Pull the long hair in the center of your head up into a ridge and secure in place with hair gel. The shaven sides of your head will make your Fauxhawk stand out more.
Fade Hair with Bushy Beard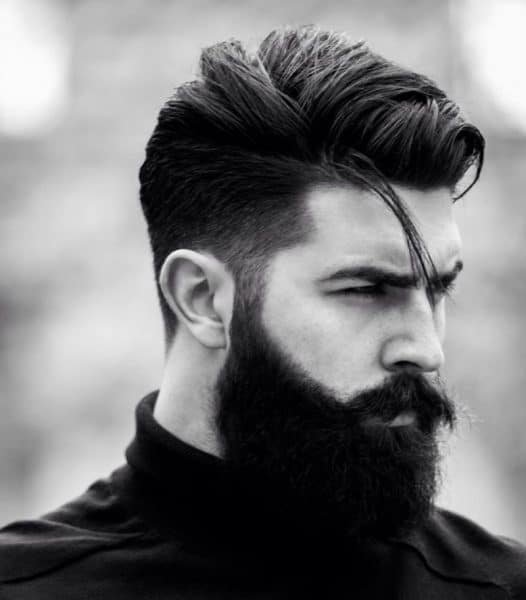 A big bushy beard with a men's fade cut looks amazing and manly. A light fade can segue nicely into a big bushy beard. This is the perfect look for a rugged hipster.
Floppy Fringed Cool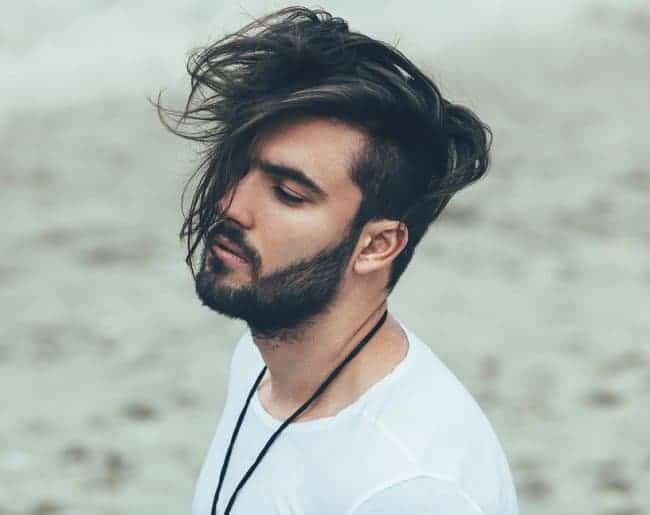 For an amazing floppy fringed look, you can pull your long hair forwards from the head. Brush your hair down across your forehead in a diagonal style.
Slanted Mohawk
A Mohawk doesn't have to be the same length at all points on your head. Keep it shorter at the rear and then build towards a peak at the front of your head.
You can actually try adding a fade haircut to any hairstyle for men. Look through some more of our men's haircut lists to find inspiration. Add a manly fade cut at the back and sides for an interesting twist on your favorite cut!