Aside from leather accessories and incredible shoes, it's hair that adds shape to your head, and accentuates your personal style.
Most people will naturally judge a man from the type of hair he wears, and so wearing one of the popular men's hairstyles is not only necessary, but a must have for any man to be complete in 2022, below you will find examples selected by famous barbers!
Popular hairstyles of 1950s-1960s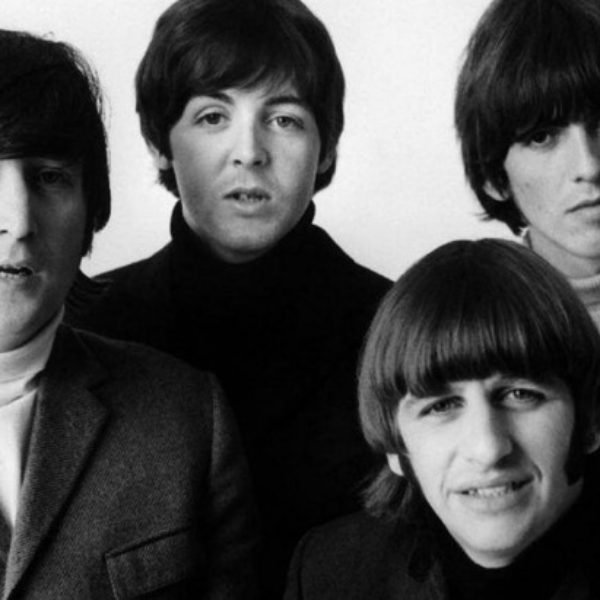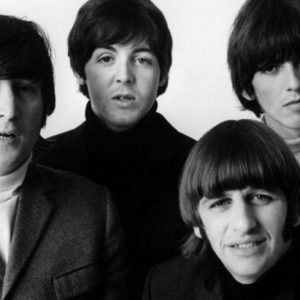 Do you remember old movies? 1950s were a time of comparative prosperity, which influenced fashion and the concept of glamour. Hairstylists invented new guys hairstyles for wealthy clients. Films and music industry influenced popular hairstyles around the world, both in mainstream fashion and teenage sub-culture.
Elvis Presley and James Dean had a great influence on the high quiff, pompadour and slicked back styles. Opposite to fashion styles crew cut, flat top and ivy league were popular particularly among high school and college students.
But all these popular men's short hairstyles gradually declined when in the mid-1960s mens long hairstyles had become fashionable. men's long hairstyles were popularized by surfers originally it was frequent in beachy areas, like Hawaii and California.
Wild and free 1970s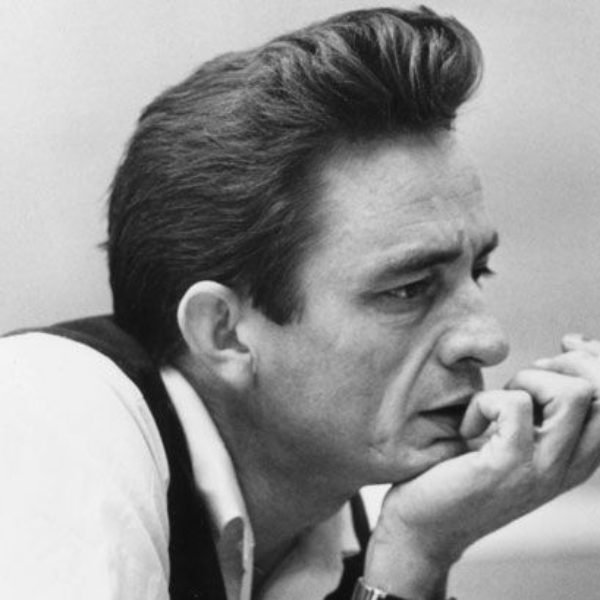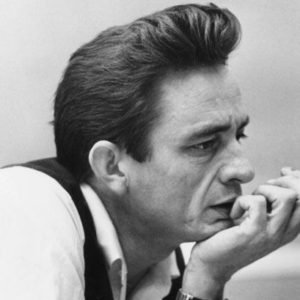 While the '60s preferred the Beatles' shaggy mop, the counter-cultural revolution of the '70s really manifested itself in the untamed look of facial hair growing wild and free.
In 1970s pompadour cool mens haircuts became popular among Italian Americans and the image became an integral part of the Italian male stereotype in films such as Grease and Happy Days.
What is interesting, in modern Japan the pompadour is known as the "Regent" and stays as popular short hairstyles worn by gang members and thugs, and high-school hoodlums.
Mullets of 1980s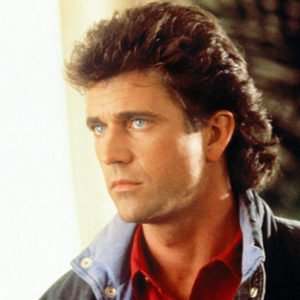 1980s brought us mullet, tall Mohawk hairstyles, flattops, and hi-top fades which very fast became most popular mens hairstyles. Mullets were sported by rock stars Rod Stewart, David Bowie and Paul McCartney.
Spiked hair, brightly colored hair, and shaved hair sections were popularized by the punk movement. Do you remember stylish mens hairstyles such as Mohawk and its twisted variant? Non-traditional acid colors, such as bright blue, crimson, green, and shocking pink gained favor were popularised by teenagers.
Mullets were popular in suburban and rural areas among working class men. White collar men's haircuts were often shaved at the nape of the neck to create an artificially even hairline.
The long popular mens haircuts still were in trend and were particularly popular amongst rock stars of this period, associated with heavy metal bands of this era such as Mötley Crüe, Bon Jovi, and Whitesnake.
People started using mousses and even Michael Jackson wore his hair in Jheri curl style during 1980s. But it was partly replaced by hi-top fade. The hi-top was a trend among black men hairstyles symbolizing the Golden Era of hip hop music during the 1980s – 1990s.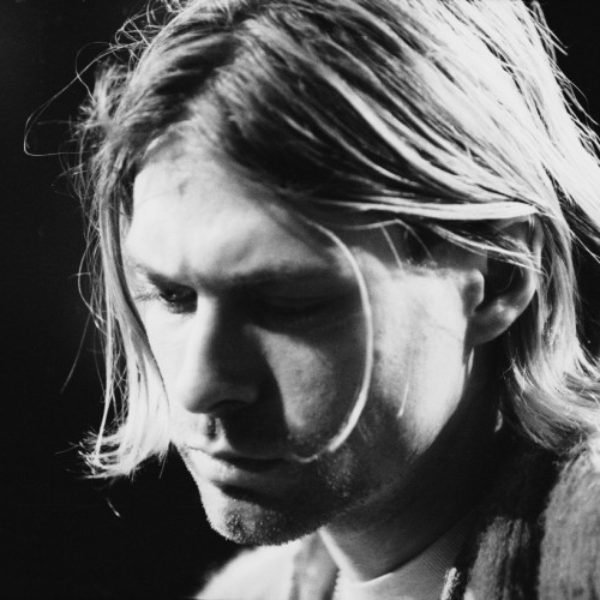 While the '90s grunge look was a throwback into long locks perfect for head-banging, the popularity of metrosexual boy hands in the 2000s gave us the spiky coiffeur that took hours in front of the mirror to achieve.
Re-invented hairstyles of today
What was old is new again. Popular mens hairstyles may be considered 'retro' rather than modern. People seem to re-invent hair fashions over and again.
Now fashion-forward guy looks to the past for inspiration. Modern versions of yesteryear's popular hairstyles for men are all the rage today and will be the trend for 2022.
Today's popular mens hairstyles are evolving into low maintenance trends that both look great and are an absolute breeze to style, check them below :
Traditional combovers
The Faux Hawk has been around for some time now and for all that time it has remained to be trendy, and to make things even more interesting, you can pair it with fully grown facial hairs.
One of the perfect examples is a timeless combover style which works great for mostly everyone, and it's flattering enough that it would work for just about any face shape. This one won't go out of style soon.
There is a spin off the traditional combover popularized by David Beckham with a twist. The sides of this cut are nearly skin tight, but the top is left significantly longer. This allows for a combover-esque look, but with a more casual twist thanks to the longer, looser strands up top.
Shaggy hairstyle brought back by Ashton Kutcher is perfect for anyone looking for a low maintenance look that requires little more than washing and going. But like in 1960s you have to live in Hawaii or California to look good with it.
No more popular boys hairstyles, be brutal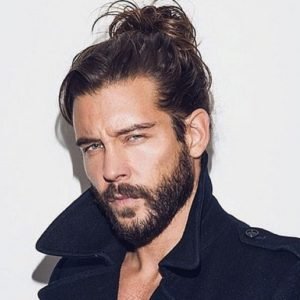 The question of facial hair is another hot topic! Hair fashion pundits say the beard, in whatever style you choose, is definitely going to be an essential part of hairstyle for men.
A rebellious style with the hair worn down to shoulder-length with a center-parting is still will be one of the popular guy hairstyles in 2022.
When you have a rebel spirit inside you go with the one hairstyle that could make a Greek God weep with envy. Man bun or long hairstyle lends a sensitive-but-bad look to any guy and one of the most popular hairstyles right now. If it's good enough for Thor, it's good enough for us.
It's all about the man bun now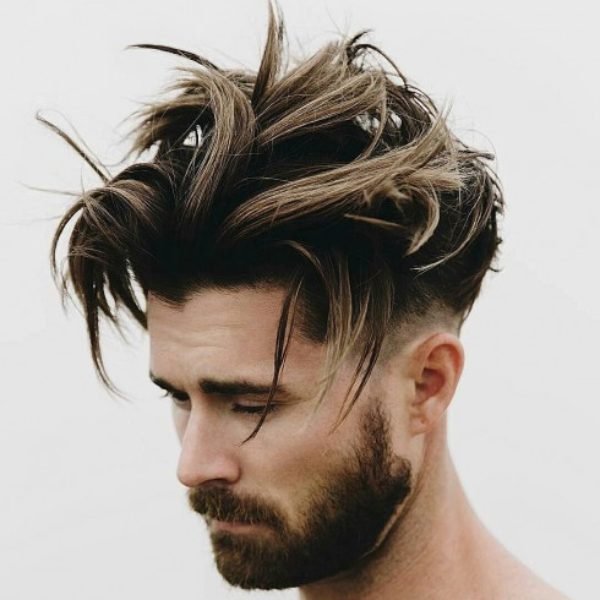 If you don't like man buns or too long hair you can go with long messy quiff with undercuts. This eye-catching do that can go with any face shape. In this stylish haircut, the top hairs are quite long but sides and back are then given undercuts. It goes well with a short and nicely trimmed beard.
If you have a naturally wavy hair you can try medium length waves and fully grown beard. This men hairstyle involves a uniform medium length wavy locks that are combed back and also combined with a huge beard to finish a very attractive look.
Slicked back with tuxedo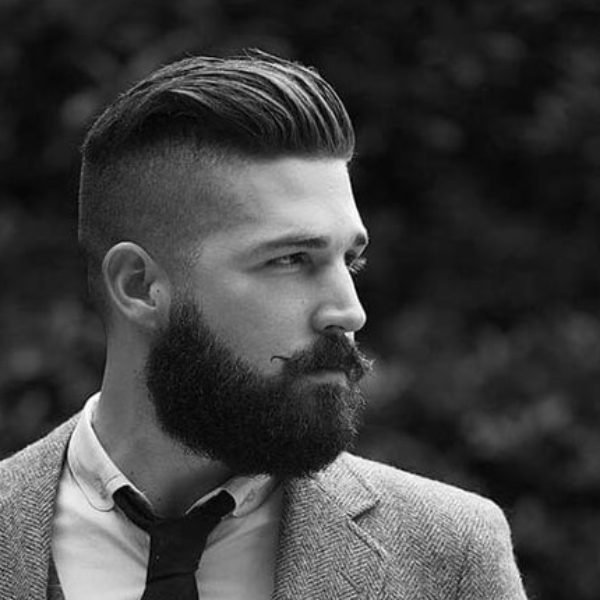 Slicked back is another key look for a manly man. It's classy popular mens hairstyles with a tuxedo, bow tie and patent leather shoes. And a shine above the rest with a tweed jacket and chinos or jeans.
For any slicked locks to look good, it is important to use a hair smoothening product to make it easy for the hair to be pushed back. If you're looking to impress the ladies who swoon over their bad boy this is the look for you.
Different local preferences
Guys from GQ reached out to five hundred barbers to name the Most Requested Haircut in America and discovered men have vastly different preferences depending on where they lived. Perhaps the buzzcut would be more popular in Iowa, while in New York undercuts would be choice. South would prefer to keep things high and tight, as opposed to Caesars potentially ruling the Southwest.
Here is the list of popular men's hairstyles that are not going anywhere soon:
Fade
Undercut
Pompadour
Man bun
Slicked back
Side part
Buzzcut
Although remember not every haircut will work with every guy, you can always make modifications to your personal liking.
Top 15 Popular Men's Hairstyle Ideas
If you have been looking for popular mens hairstyles to spice up your look, check examples below:
Messy Side Part
This kind of high volume, messy side part is incredibly in fashion. Especially among the millennials who love this look. It works in formal situations as well as casual ones.